#FollowFriday is a meme on Twitter where you recommend to your followers some of the people you follow. It's the Twitter equivalent of a blogroll or a links page on your Web site. And, as the name implies, it happens on Friday.
While it's a great idea, because it introduces you to a bunch of really cool tweeps you may not have discovered otherwise, I've noticed that some people are doing it poorly.
Cramming a tweet full of Twitter handles without any explanation of why you should be following these people is pointless.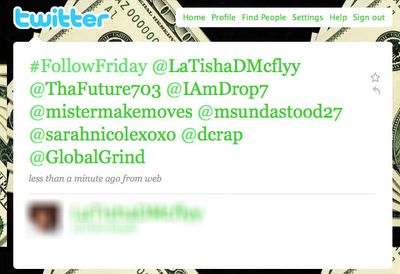 The only thing worse is when someone retweets (RT's) someone else's #followfriday list.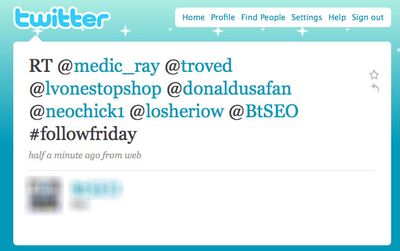 I mean, that's just lazy.
If you truly think someone is worth following, then you should explain why that person is worth following: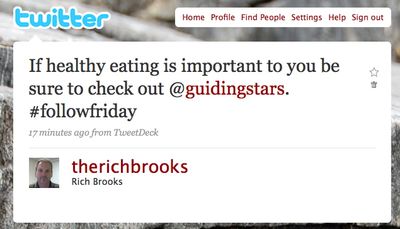 or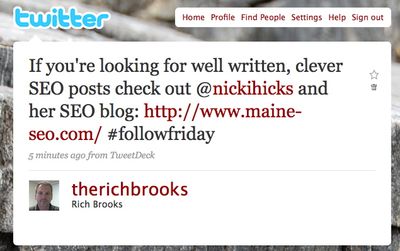 By the way, if you're not following @guidingstars or @nickihicks, I'm recommending that you do. And now you know why.
Want to learn more about Twitter? Check out our How to Use Twitter for Business Webinar on 6/18/2009.