Do you find digital marketing confusing? Does it always seem like there's something new—like SnapChat or Facebook Live—that you're expected to master? Does it feel overwhelming, and there's not enough time in the day to get everything done the social media gurus tell you to do?
After 20 years in business, and 500 plus websites and digital marketing campaigns under our belts, these concerns have been raised by a large number of the people who have come into our offices. 
Unfortunately, there is no one-size-fits-all when it comes to digital marketing. Different businesses and industries need different strategies, tactics, and even strategies to reach different audiences. Even best practices don't always equal best results. 
However, in working with all these businesses over the years, I've developed a framework that works for almost every small business, and I think it will work for you, too. The name has changed over the years, but while working with my book coach as I wrote 
The Lead Machine: The Small Business Guide to Digital Marketing
, we hit upon a name for the framework that I feel is going to stick. 
It's called the BARE Essentials of Digital Marketing, and it's all about helping you increase your online visibility, drive more qualified traffic to your site, and convert that traffic into leads and sales.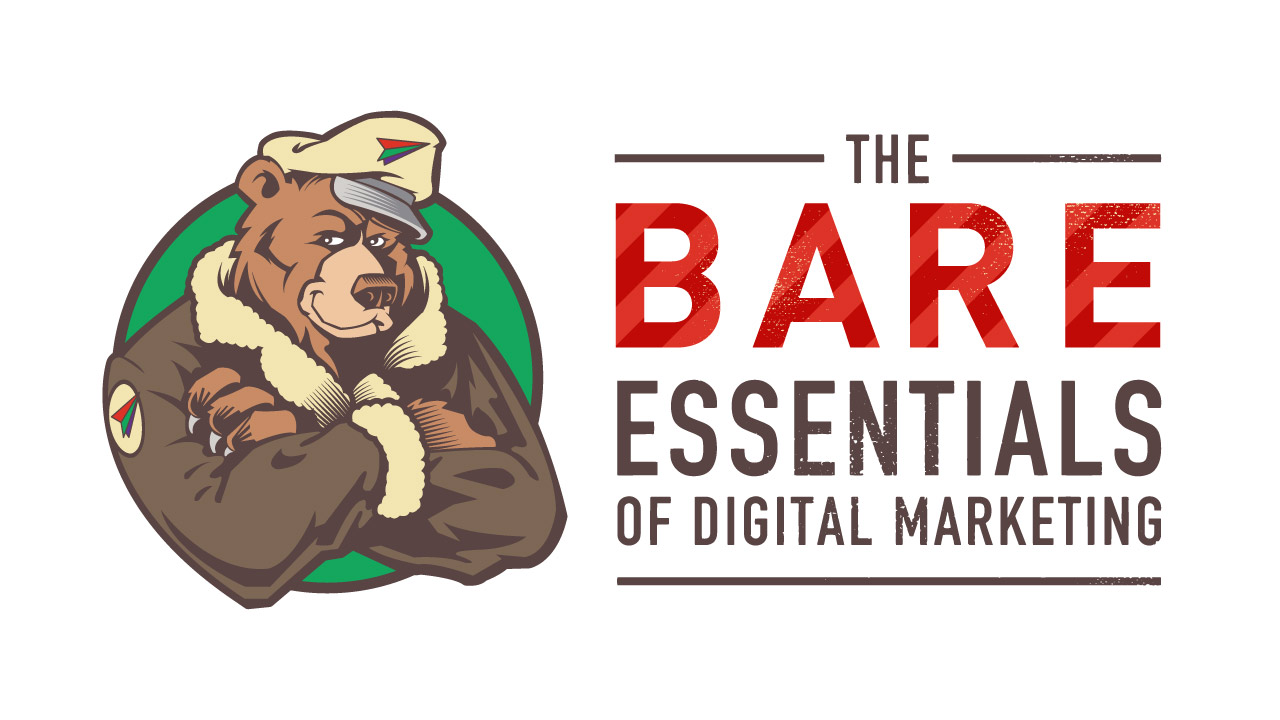 BARE is an acronym and is stands for:
Let's take a closer look at each element, and how you can implement this for your own digital marketing success.
Build – Building Your Online Platform
It all starts here. Your small business can't survive unless you have a platform—a website—that you can drive traffic to and that can convert visitors into leads and customers.
There's a number of elements that can impact your ability to engage a site visitor and get them to pick up the phone, fill out your contact form, or click a buy now button. Here are a few of the highlights:
Attract – Bringing the Right People to Your Website
While there are many ways to bring visitors to your site, I tend to focus on three particular drivers when it comes to digital marketing. How you decide which to focus on, or what the mix should be, will come down to your business, industry, and where your ideal customers likely hang out.
Retain – Staying In Touch After They've Left
Depending on your business, many of your ideal customers aren't going to come to your website and just decide that you've got the perfect house, perfect workout plan, or perfect retirement strategy just for them. They're going to check out your competition as well. 
How do you stay in touch once they've left? Here are a few suggestions, in depending order of importance:
Evaluate – Measuring Your Success
How do you know if any of this is working? Well, obviously if the number of people calling, emailing, and buying is going up, that's a good sign. But what elements of your online and offline marketing are most effective?
There are a number of methods to measure both your activity as well as your results. Here are a few important ones:
Putting the BARE Essentials All Together….
Now that you have a framework for your digital marketing, how do you put it to use? How can you use this framework to develop a digital marketing plan that will work for your unique business?
Get Clear on Your Ideal Customer
The more you know about your ideal customer, the better you can serve him or her. Understanding their demographics, needs, and where they like to hangout online will all prove beneficial as you decide what type of content to create and where to host and promote it.
Build a Platform That Converts
Make your content easy to find: optimize it for the search engines and promote it on social. Populate it on your website, and make sure there are plenty of opportunities and incentives for people to join your mailing list.
Measure Your Results
Make sure you have Google Analytics installed. Know what your KPIs are. Measure your results monthly and check in on your reports weekly. Continually adjust your plan until it works.
Next Steps