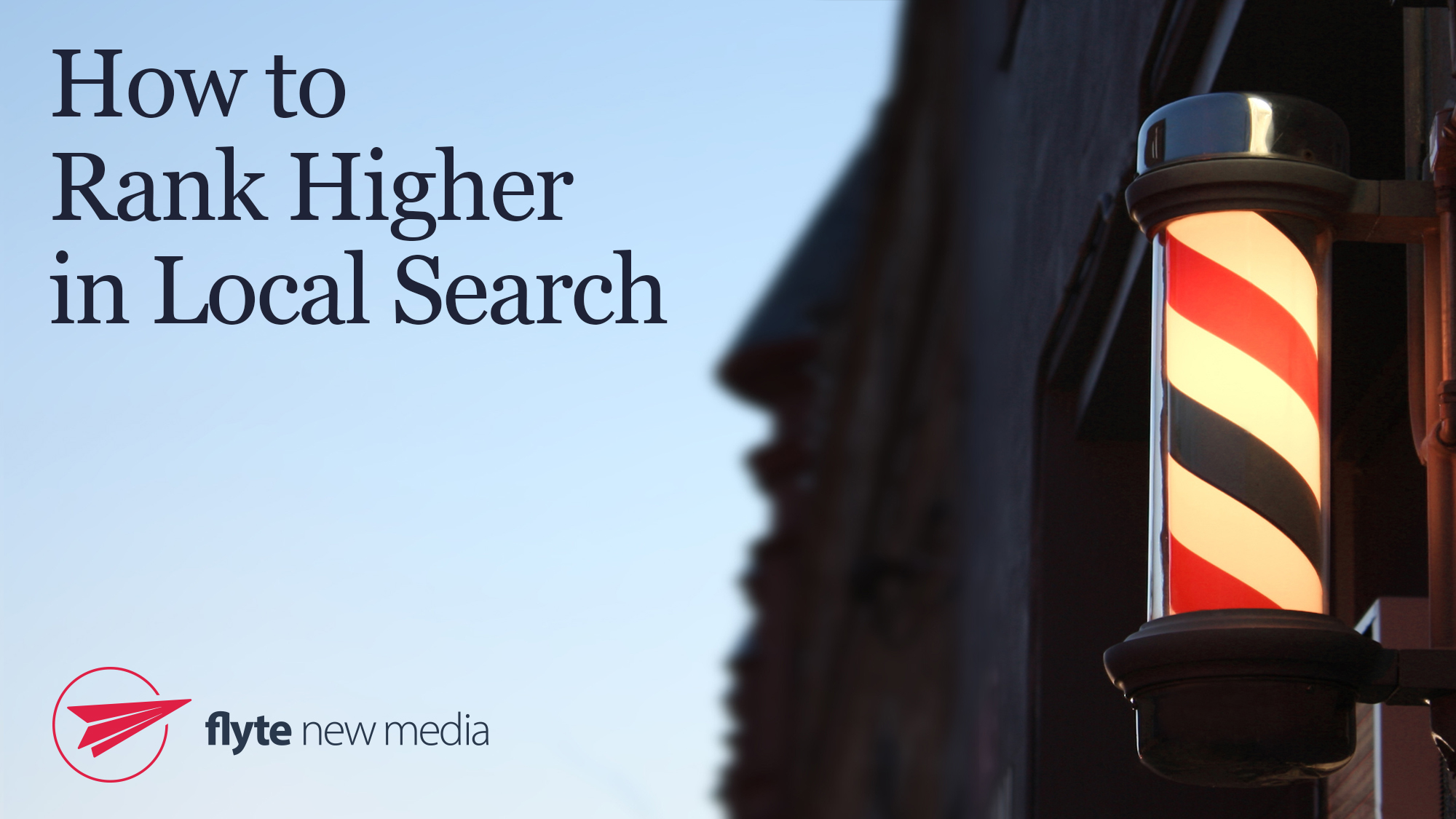 Are you a "local" business? Do you do business in a specific geographic area? Do you serve tourists who come to your community?
If so, Local SEO results can be critical to your online visibility, your foot traffic, and to your very livelihood. So, how can you improve your local search visibility? 
Recently, Moz released its annual Local Search Ranking Factors, which provide some insight into what you need to do to rank higher in this all important arena of search. Below you'll find some important takeaways.
Local Pack vs. Localized Search Results
There are two distinct arenas of local search: the local pack and localized search results. To understand this better, let's review the areas where your business can appear on a search results page:
Organic Results – the "meritocracy" of search results. These were the original search results, the "10 big blue links" that described most search results pages from the early days. These may include localized search results depending on the type of search performed.

Local Pack – when Google believes the searcher may be looking for a local solution, the map with three local listings and a "More Places" link will appear.

Paid Search – when Google feels there's "commercial intent" in the search, they will show up to four ads (or sponsored links) at the top of the page, and sometimes up to four more at the bottom.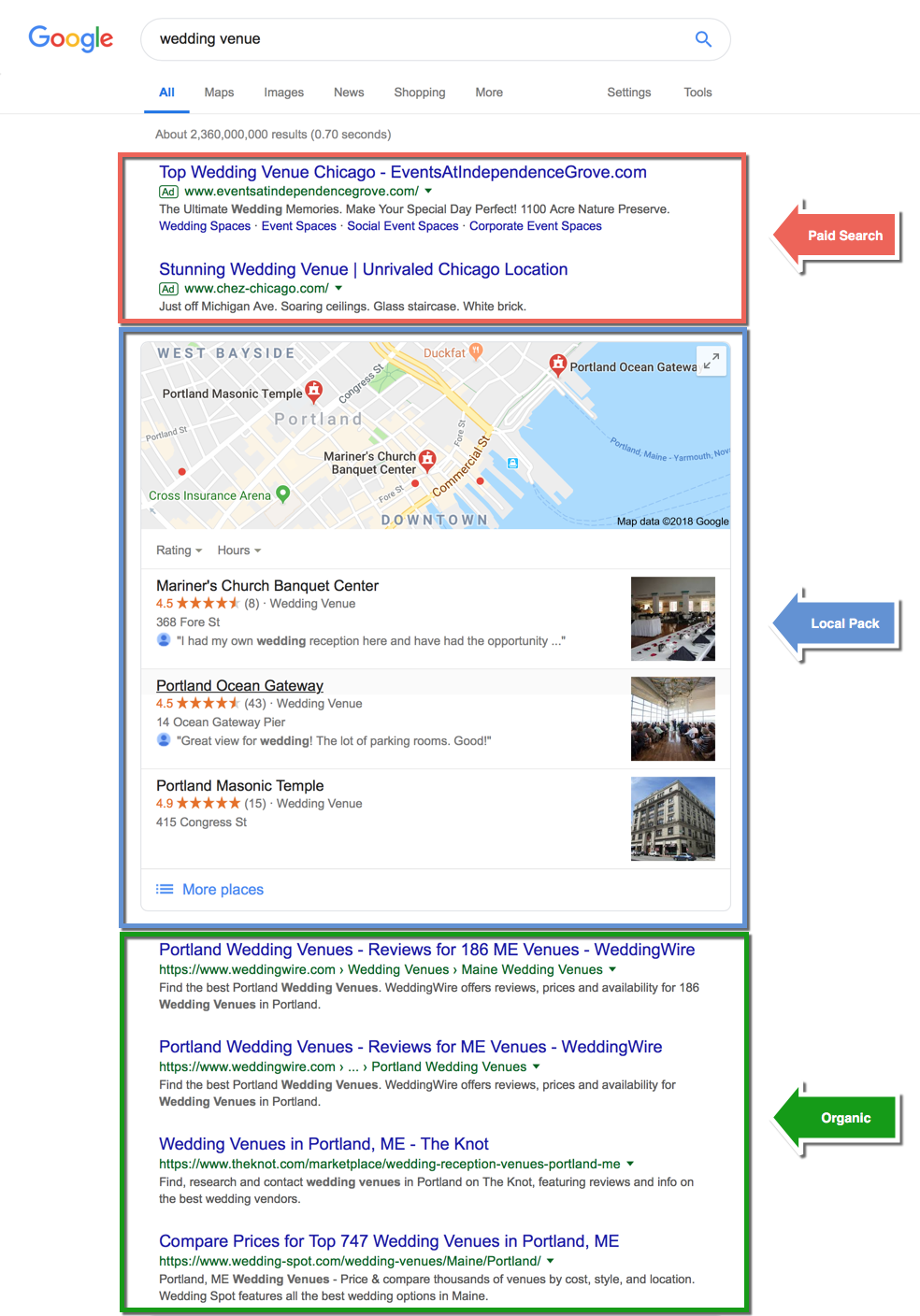 There are more elements to certain search results pages, including a Knowledge Box, People Also Ask, Shopping Ads, and more. For the purposes of this post, we're going to focus on how to appear higher in the Local Pack.
How Are You Doing in Local Search?
You might be curious to see how you're currently performing in local search. One thing you can try is to do appropriate searches in Google and see how you rank. You can also use some free or paid tools we'll look at in a minute.
If you're going to be doing your own searching, make sure you're logged out of your Google account. Go to
Google.com
 and if you see your photo or initial in the top right corner, you're logged in. If you see a Sign In button, you're logged out. 
When you're logged in, Google is going to serve up customized results, which you don't want. You want as "clean" results as possible, so make sure you're logged out. I often use a separate browser entirely to do these type of searches.
Try doing several searches that you'd like to rank well for.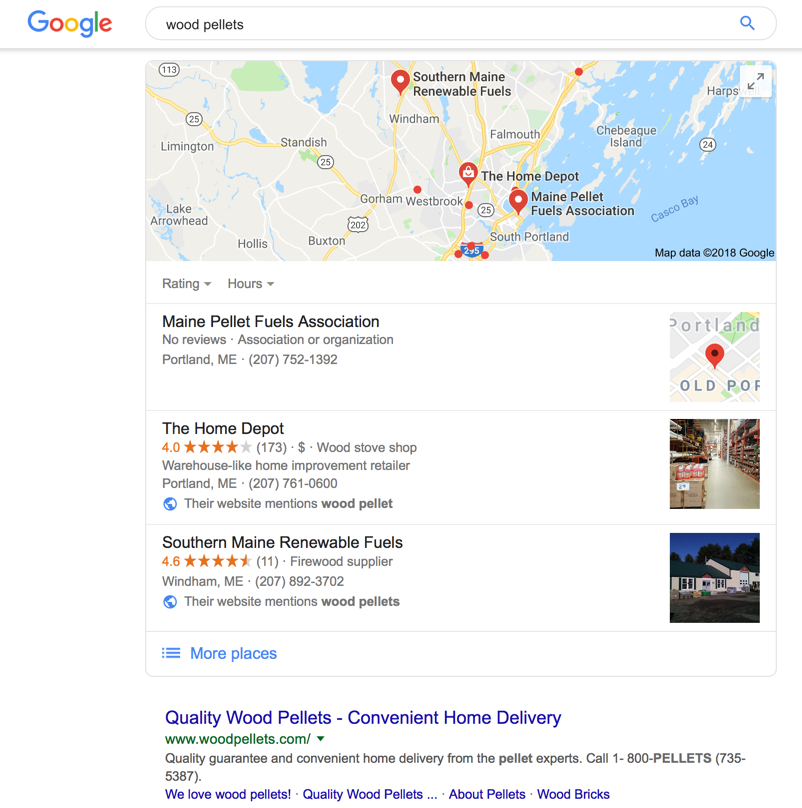 If you do a search and no local results appear, it may be that Google doesn't feel there's local intent for that search, so they won't show any results.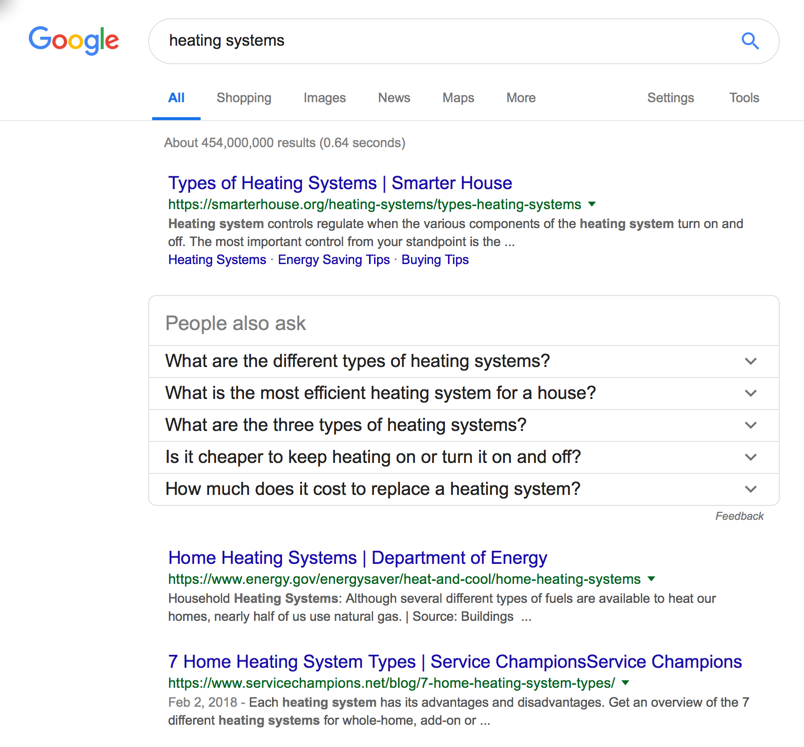 You can also use a number of different paid services that will track your local search visibility, such as 
WhiteSpark
or
Rank Ranger
.
If you're not appearing in the top three results for local search, if you can only be found by clicking on "More Places," then you're basically invisible for that search.
How to Improve Your Local SEO
Once you have a good sense of how you're ranking and where you want to improve, it's time to get to work. So, what is Google looking for (at least right now?)
According to the Moz annual report, there are a number of factors that will determine your visibility in local search. 
Google Business Profile

Links

Reviews

On Page

Citations

Behavioral

Personalization

Social
Whew! That's a lot of factors! So, what does this mean to you, and what are the "low hanging fruit" to improve your chances of coming up in that Local Pack for your ideal customer's search?
Start Your Local SEO Journey with Google Business Profile
It shows up in both Google Search…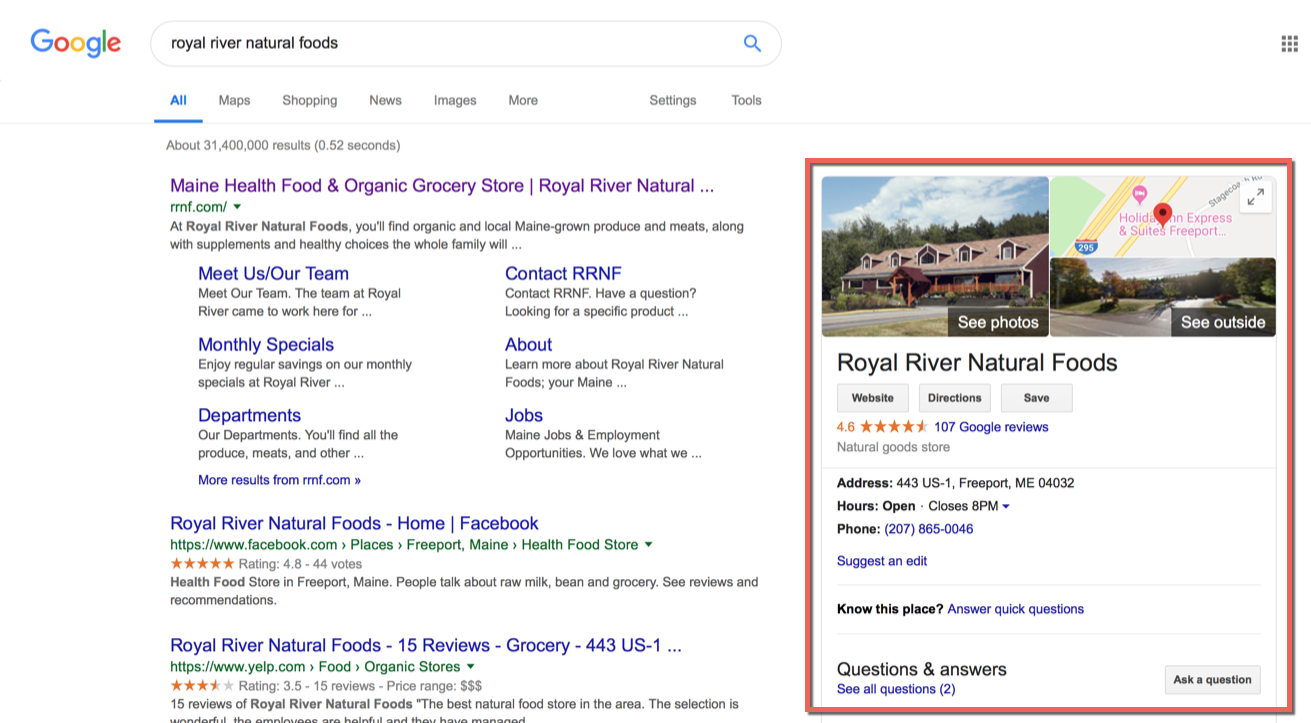 and Google Maps.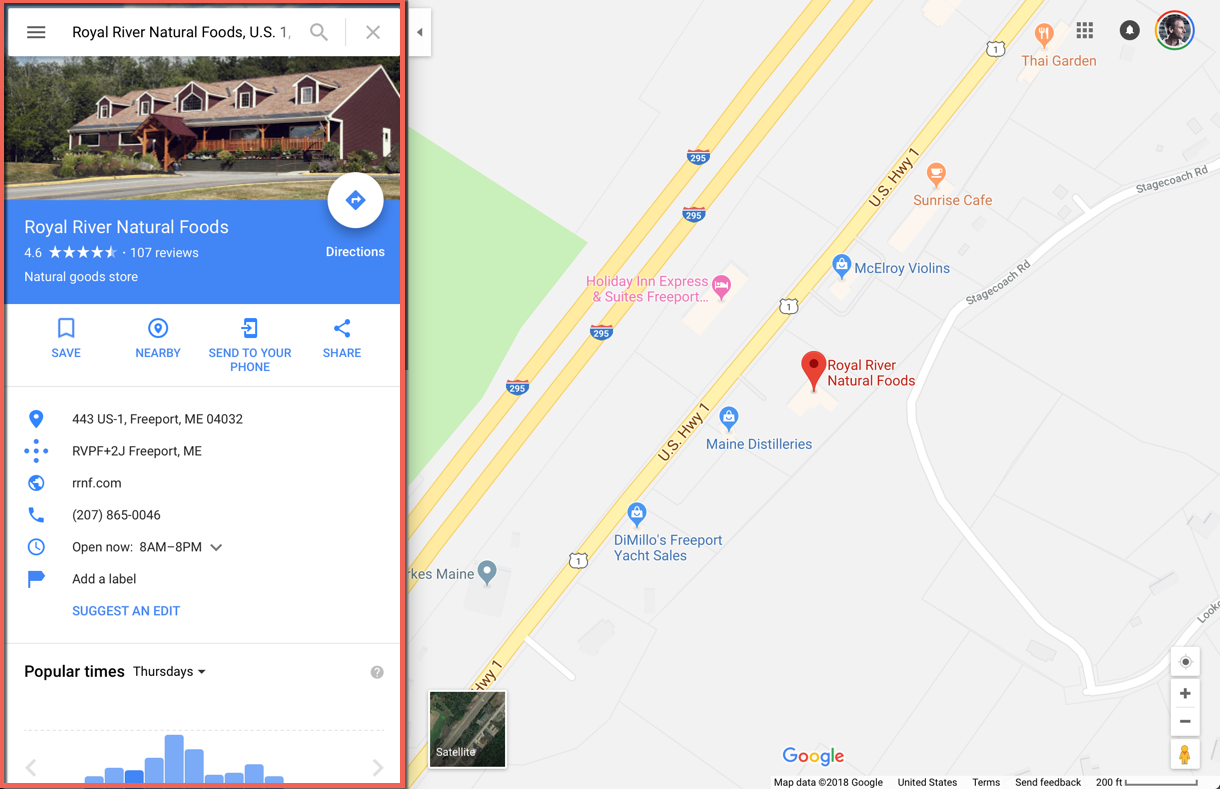 You'll need to create or claim your business on GMB if you haven't done so already. Just visit your
Google Business Profile
and follow the instructions there. You'll want to complete as many fields as possible.
Here's a video that will walk you through the process.
Make sure you upload plenty of photos and videos to your GMB account.
You'll also want to start using Google Posts multiple times a week. They are similar to posting to Facebook or tweeting, but for GMB. We go into
more detail about Google Posts here
. 
Get Inbound Links from Local Websites
Inbound links—links from other websites to yours—are always important for improving your search visibility, but links from local businesses can improve your chances for better local search results as well.
Getting inbound links is often a tough slog. It requires research, outreach, and tedious follow up. 
Personally, I like to put my efforts into guest blogging opportunities with local blogs and links from local organizations and news sites.
To get local guest blogging opportunities you might try to find local blogs that are relevant to your business. Inns or restaurants might look to see if the local CVB is accepting guest blog posts. A pet store might look to see if there's a popular local dog owner blog that accepts guest blog posts.
To find blogs like this, go to Google and search on "[geographic area] + [topic] + guest blog post." For example:
New York fashion guest blog post [NYC barbershop]
San Antonio general contractor guest blog post [Texas lumber yard]
Colorado travel guest blog post [Denver ski resort]
You would create a post for that blog and in "compensation" you would be able to create links from the post back to your site.
Also, there's a good chance you belong to local organizations like a Chamber of Commerce or a state or regional professional association, like the Maine Manufacturer's Association or the San Diego Psychological Association. 
You can also try to get linked from local news sources. Many newspaper, tv, and radio studios will often link out to your business if they quote you for a story or interview you for a segment. Derek Halpern of Social Triggers has a good article on
how to get local press coverage
.
Get Reviews to Improve Your Local SEO
Next up are reviews. Hopefully, you're already getting positive reviews from customers, but you're going to want to make this part of your regular follow up after the sale.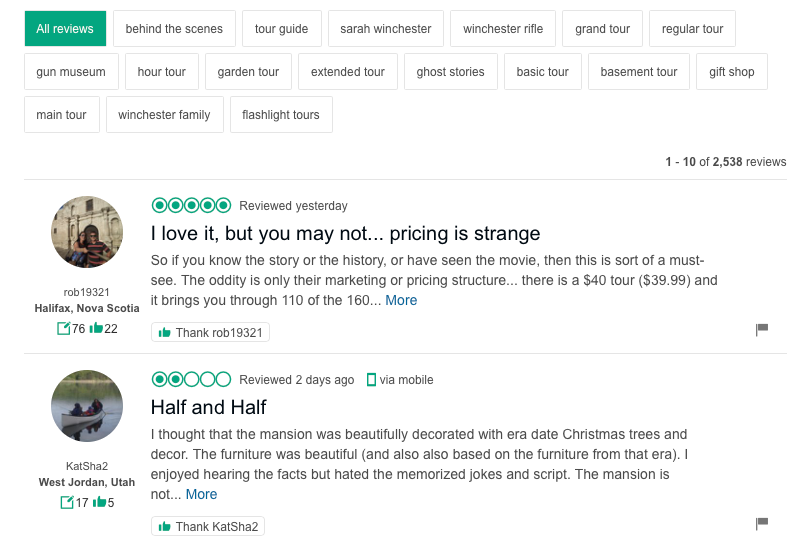 You may be tempted to write glowing reviews for your own company, or ask friends to do it for you. 
Don't.
Google has a long history of uncovering "bad behavior" and punishing it, and fake reviews are definitely bad behavior.
Instead, get in the habit of asking customers and clients what they thought of you, perhaps with a follow up survey. If you get a four or five star review, or the equivalent, you may direct them to Google, Yelp, TripAdvisor, or another similar review site to leave a review.
If you get one, two, or three stars, or the equivalent, do what you need to do to repair the relationship (if possible). If you can get their opinion of your business to a four or five, it might be worth asking for that review again.
What Are Citations and How Do You Get Them?
Citations are mentions of your business across the web, primarily from local directories. Your goal is to have your NAP information consistent across all of these different directories. NAP stands for:
Name

Address

Phone number
Google is persnickety about your NAP being identical across the web. That means "ST" and "St." and "Street" are all different. They have been chilling out lately, but it's still a good idea to try and be as consistent as possible.
There are plenty of services out there that can help you with citations. Here at flyte we use
Moz Local
, and
Yext
is another popular choice. These services can both help you determine how well you're doing currently and help you improve your citations.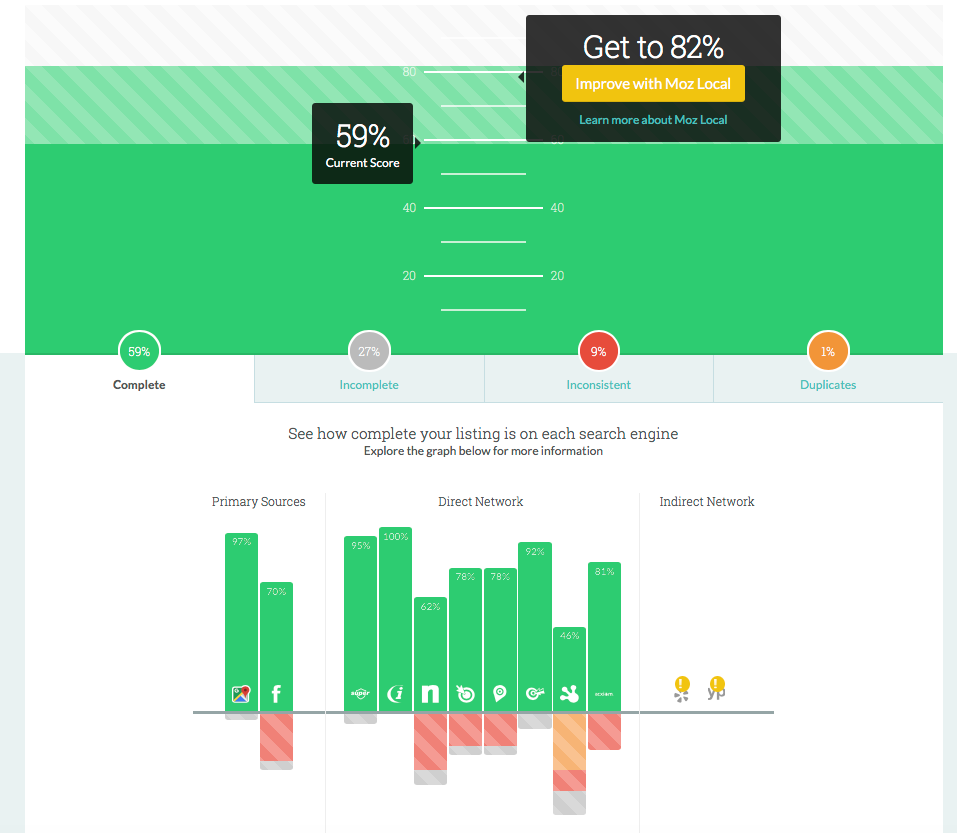 Although Citations have dropped in overall importance since last year, it's still a critical piece to your local search optimization.
Where Can You Dig Deeper Into Local Search Factors?
Feeling Overwhelmed?
If you're feeling overwhelmed by all these tasks (and the myriad of other tasks we didn't cover in this post,) and you'd rather they all just go away (or that someone who actually likes this stuff would handle it for you,) we're here to help. 
Just
fill out our contact form
and we'll be happy to do a complimentary review of your site and search results to see if we can help. Talk soon!
Rich Brooks
Locally Sourced