Rebecca Black. Antoine Dodson. Psy. What do all of these people have in common?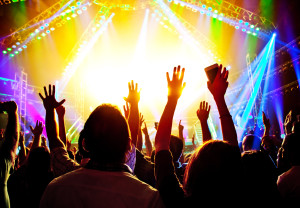 They've all managed to take a slice of fame, by joining the ranks of a phenomenon of the 21st Century called "Internet Sensations".
Being an Internet sensation can result in record contracts, television appearances, book deals, advertising endorsements, even lucrative contracts with major cosmetic companies... And of course – cold, hard cash.
The facts don't lie: Making yourself an Internet sensation can pay off big time.
OK – So, coming back down to earth – it's safe to say that most of us aren't pining away each day for our 15 minutes of internet fame (though, not many would turn it down).
But, I'm fairly certain that all small business owners would welcome the huge boost in web traffic, engagement, and overall reach for their brand that being a major Internet sensation commands.
The good news? Becoming an Internet sensation really boils down to following just one critical rule.
And you can apply this one simple rule to how you approach digital marketing for your business – and turn your small business into an internet rock star (or simply generate more leads, minus all the glitz and glamor).
Here's the deal: It's all about making a connection. At the end of the day, certain people are launched into Internet fame, because their content makes a connection with people.
Their content is attention grabbing, it's engaging, and it gives their audience something of value.
Now, in the case of individuals becoming Internet sensations, the value that's being provided is often entertainment.
And maybe entertainment is something your business can provide as well, but when considering how to engage your unique audience, think about providing content that's relevant to your business – and that's also of incredible value to your target demographic.
Content that's attention grabbing, interesting, and shareable. Perhaps in your case, it's a how-to make the perfect cupcake video on YouTube, or an Infographic describing how to plan a wedding in Maine, or a #bestpizzatoppings hashtag on Twitter and Instagram.
No matter what type of business or industry you're in, regularly putting out content that truly connects with your audience – and provides them with real value, can go a long way in maximizing visibility for your brand.
Who is your favorite Internet Sensation? What types of content would your customers love to see?