Uncovering "long tail" search terms that drive traffic to your site with Wordle.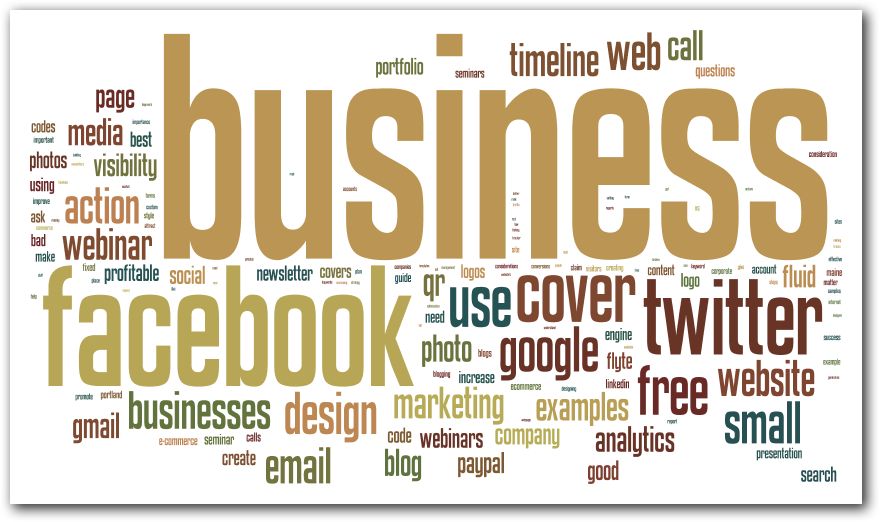 I recently discovered that Google Analytics has a tool where you can generate a keyword cloud to display the keyword phrases that drive traffic to your website. However, because it treats each keyword phrase uniquely rather than looking for specific words within the phrase, it doesn't give you much more insight than just viewing your keywords as a list.
I was looking for a tool that would help me quickly uncover trends and themes within the keywords my prospects were using by amalgamating multiple long tail searches…those very specific terms that goal-driven searches may look for. 
So I took a list of the 500 keyword phrases that drove the most traffic to flyte new media's website in the past month, exported them, and popped them into Wordle, a free tool that generates tag clouds like the one above.
Pretty cool, huh?
Two caveats: 
Wordle only looks at individual words, not phrases, so even "how to" is treated as two unique words. 
The way I ran the report doesn't factor in how many times a specific search was performed , rather only by how many times a word appeared in total within the list. I.e., "facebook cover photo" might have driven 50 unique visitors to our site in the past month, but "facebook," "cover," and "photo" only get one vote each for that specific search. The terms "business" and "facebook" appear larger in the tag cloud because so many unique searches included those terms. I could have run a scenario where "facebook cover photo" was repeated 50 times before I entered the terms into Wordle to get a better idea of how popular a certain phrase was, but I was looking for trends, not exact numbers.
While this is far from scientific, it does help me get a sense of the biggest challenges our ideal customers suffer from. 
What does your tag cloud tell you?