Are you looking for a marketing podcast? Do you learn best when listening to experts share their best tips and tricks?
If you're a fan of podcasts or audiobooks and are looking for new ways to market your business and generate more online leads, you might want to check out The Marketing Agents Podcast (now rebranded as The Agents of Change Podcast!)
This is the free, weekly podcast (Internet radio show) that's all about how you can use search, social, and mobile marketing to reach more of your ideal customers.
The show is hosted by me, Rich Brooks, and I get to ask marketing experts from around the world (quite literally) how you can grow your business with digital marketing.
The other day we just hit our 50th episode, so I figured I'd celebrate with a look back on those first fifty. Feel free to check out any of the links below (they go to the show notes where you can listen to the show), or if you're ready to jump right in, you can subscribe (for free!) at iTunes or Stitcher Radio.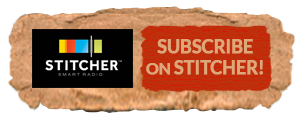 Big thanks to John Lee Dumas and Michael Stelzner who got me to podcast in the first place, and of course all of my great podcast guests over the years!
And here are the first fifty!