Engage People on Facebook with Video Ads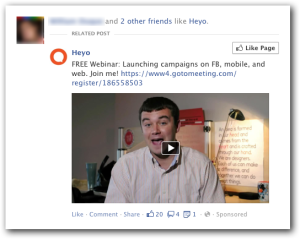 Videos are some of the most engaging pieces of content on the web today. More than text, audio or even photos, they are the closest to a real world interactive experience the web can muster.
We can hear the passion in the speaker's voice. We can read the body language of the people on camera. We can see if their eyes are smiling, or just their mouth. We can watch the product demonstration.
Unfortunately, videos don't always get the engagement we want on Facebook. Maybe it's because when people scroll through their newsfeed they don't want to stop to watch a video while they're trying to catch up with friends.
However, by leveraging Facebook ads, we can put that video thumbnail in front of them multiple times, so that when they're ready to watch, our video will be there waiting for them.
Whether you've got a product, an opt-in page, a webinar or an event to promote, video ads on Facebook can be a powerful way to inform and engage your ideal customers. Here's how you can run your own video ads in Facebook. 
Create a video.
Yeah, I know. Kind of obvious. I recommend something short. Generally, the rule is no more than two minutes, but I'd try and keep it down to sixty seconds or less for a Facebook ad. 
As always, decent lighting, a steady camera and good audio help.
Upload your video.
You can't embed a video from YouTube and make it an ad; it has to be a video that's uploaded directly to Facebook.
To begin, you'll want to create a new page post featuring your video. Make sure you're logged in as your business, not as yourself. Post your video with a title and description.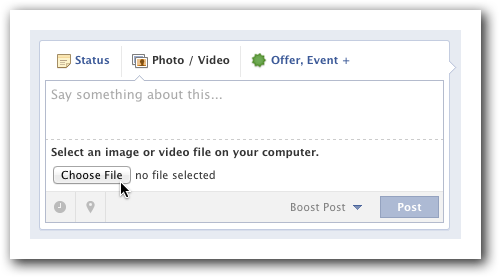 Pro tip: since you won't be able to change the description once you convert your page post into an ad, make sure you get RIGHT to the point. Your ad will only show a snippet of your description, so put your most important information first. 
In other words, learn from my mistakes. 
Once the video starts uploading you can tag people in the video. You'll want to tag yourself if you were in the video or provided the narrative; you'll also want to tag other people who appeared in the video. The reason you want to tag people is because it increases the chances that both they and their friends will see your video.
While there's no rule that they have to be in the video, there's a word for people who indiscriminately tag people in videos: spammers. So tread lightly.
Your video will go live as a page post as soon as it's finished processing. 
Create your video ad.
There are several ways to get into the ads manager. I often go to Facebook's home page and click on the Ads Manager link in the left hand column.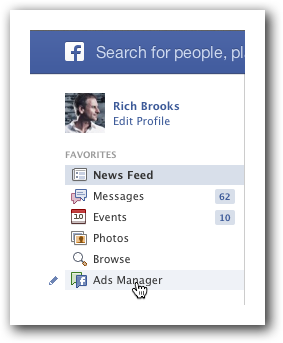 Once in there, click on Create New Ad then choose See Advanced Options. This will allow you to setup pay-per-click ads.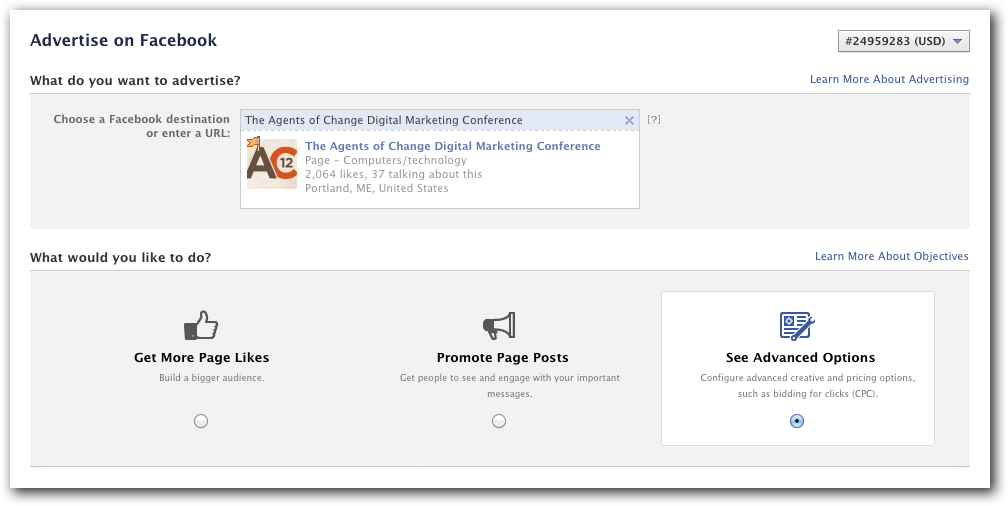 Scroll down and choose the page post you just created.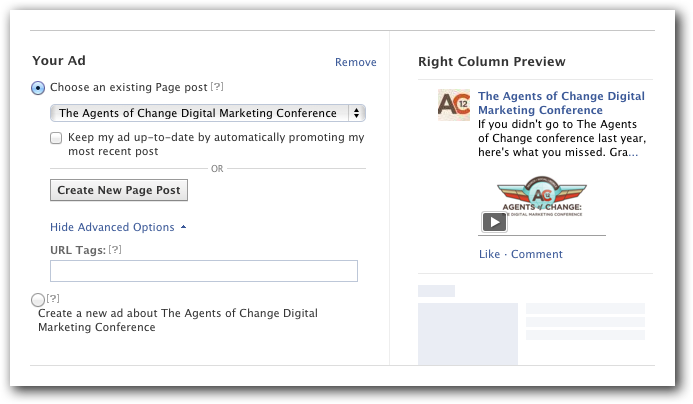 By default, Facebook will show people how their friends are connected to your brand. I leave these checked.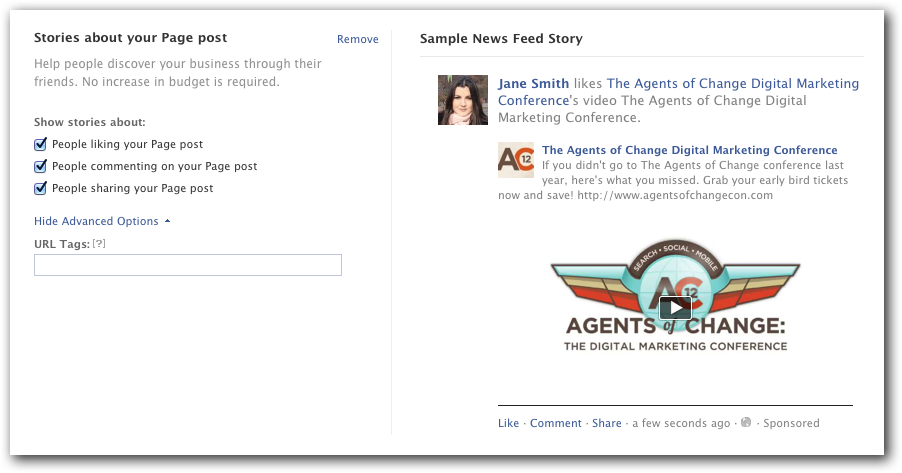 Once your ad is set, you'll want to choose your audience. You don't want to share your ad with everyone, you want to get in front of just the people who are likely to click on your ad and ultimately want to sign up for your webinar, event, or opt-in page.
You can target by geography, age, gender, and interests. In this ad, I'm targeting Mainers who are 21 years of age and older, and like social media, web marketing and other related topics.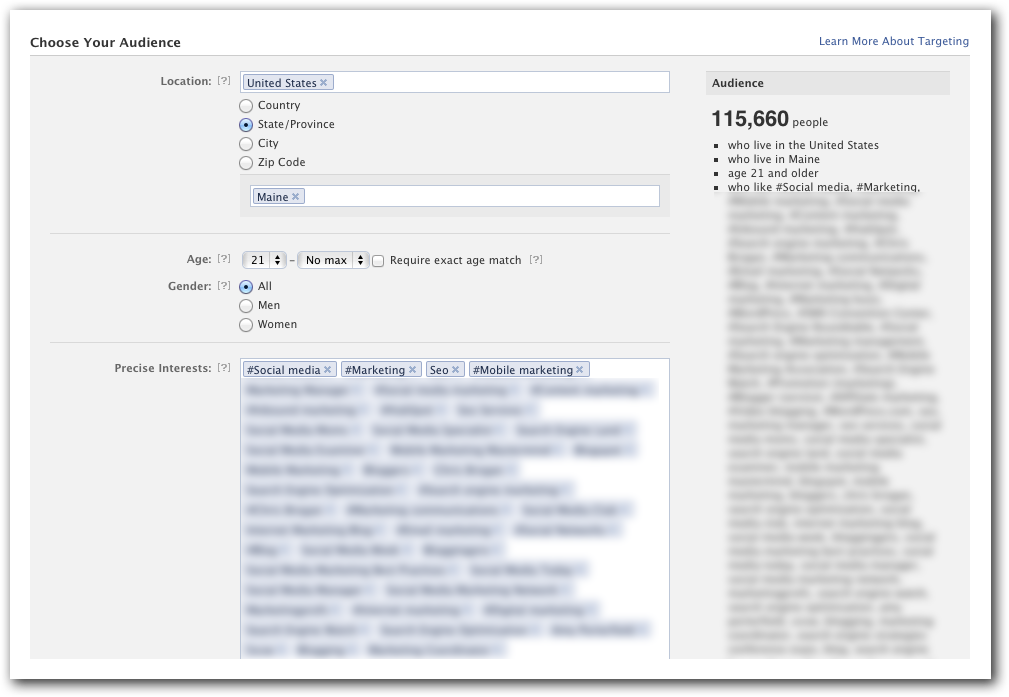 Finally, you'll want to set a budget for your campaign. You can set a daily budget or a lifetime budget, and create a start and stop date. 
In the optimization section, choose to Optimize for clicks and Manually bid for clicks. Facebook will make a recommendation on what to bid. Even if you bid at the top of that range, you'll only pay one penny more than the next highest bid. By increasing your maximum bid, you'll get in front of more people, important if a lot of people want to reach your target audience.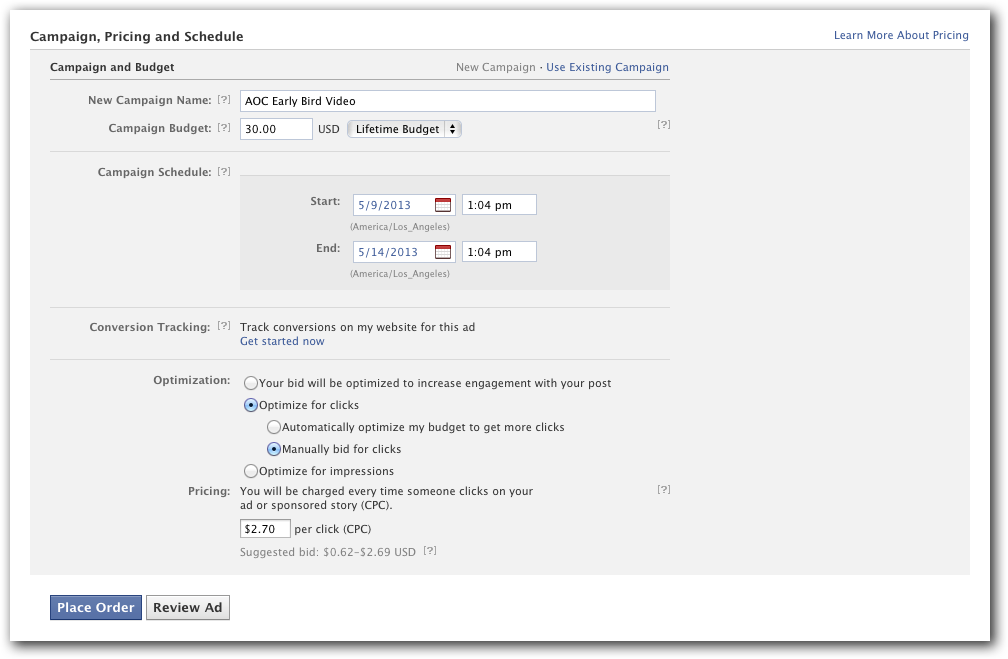 Finally, you need to know that Facebook reviews every ad before it goes live, so plan ahead. It might take 24 hours for your ad to be approved and start running.
Takeaways
Video is a powerful way to engage people on the web today. To overcome the sometimes low engagement level of videos on Facebook, consider a video ad.
By creating a short, powerful video, carefully targeting your audience, and setting a budget, you'll get the engagement you're looking for.
And while we're at it, have you grabbed your early bird ticket to the Agents of Change Digital Marketing Conference? Whether you want to visit us here in Maine or grab a digital pass and watch online, you'll discover how to reach more of your ideal customers through search, social & mobile marketing on 9.20.13!
Rich Brooks