The B2B Dilemma: What to do When No One Likes Your Facebook Page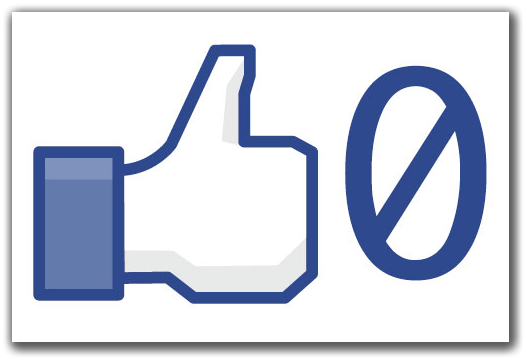 Let's face it: certain businesses struggle with getting liked on Facebook, and maybe you're among them. Many B2B (business to business) companies find themselves swimming upstream on Facebook, so there's no shame in low engagement on your fan page.
It's not that you don't provide good quality content, it's just that you may not be a good fit for Facebook. This could be for a number of reasons.
Maybe your customers and prospects aren't on Facebook.
Maybe your customers and prospects are on Facebook, but they don't want to learn more about your industrial cleaners or care about your approach to managing "big data" while looking at pictures of their friends' kids or laughing at George Takei's latest update.
Maybe people don't want to admit to "liking" you marriage counseling practice, hemorrhoid cream or bedwetting cure. I'll let you figure out why.
If Facebook isn't where your audience wants to engage with you, what platforms are available to you and your business? Where can people learn more without having to like it?
Here are some suggestions on where you can reach and build an audience for your seemingly unlikeable business.
LinkedIn Company Pages
If you're primarily a B2B company, you should leverage the world's most popular, professional social network.
And although the personal profiles still get more play than company pages, LinkedIn is offering more tools for businesses to take advantage of their platform. For instance:
Company Updates: You can now post updates that get delivered to all of your followers. In addition, you can now add eye-catching graphics to those updates.
Services: You can create pages for your different products and services. Each one can have a description, images, videos and more. In addition, people can endorse your company for its skills for a particular product or service.
Insights: You can get insights into who's following you, with breakdowns by industry, position, location and more.
To learn more how to build a following for your company page on LinkedIn, check out LinkedIn Company Pages: A Guide to Getting Your Business on LinkedIn.
YouTube
While many people think this is the platform for funny cat videos and Korean pop stars, for years small businesses have been creating powerful, engaging videos that attract their ideal customer.
Don't try and create the next viral video; instead, just create short videos that address some of the biggest problems your ideal customer faces.
Once your video is uploaded, use YouTube's annotation tools to turn viewers into subscribers, and drive traffic back to your website or opt-in page.
SlideShare
Think "YouTube for PowerPoint" and you'll have a pretty good sense of what this social content platform is all about.
As content marketing has become all the rage, more online and traditional marketers are turning to SlideShare to reach their customers.
Like YouTube videos, SlideShare content can be easily embedded on websites and blogs and allows viewers to follow all of your company's activity.
Consider uploading not just presentations and webinars to SlideShare, but also converting blog posts and other content into a PowerPoint presentation and uploading it to SlideShare.
Podcasts
Every day, professionals mitigate the grind of their daily commute with downloadable content through iTunes and other podcasting tools. They also listen to podcasts while on the treadmill, mowing the lawn, and other "mindless" activities.
In iTunes you'll find business podcasts on real estate, trial lawyers, PR, Indie Book marketing, Oregon nurses, lean manufacturing, and just about any other business-related subject you can think about.
And if you don't see any of your competitors using a podcast to educate and engage their audience, that just means that you won't have any competition for the attention of your ideal customer!
Blogs
Still, my favorite platform for any company, whether you're B2B or B2C, is a business blog.
Blogs allow you to create valuable content that increases your online visibility because it ranks well at the search engines and acts as a hub for all of your social media activity.
One simple way to get started is to create blog posts that answer some of the most frequently asked questions that you field every day.
Make sure your titles are optimized for the search engines, and put sharing buttons at the top and bottom of each post so that your readers can share your posts with their networks.
Email
All of these platforms should lead people back to your website or opt-in page where you can capture their contact information. And these days, their email address is probably the easiest and most effective channel to use.
As long as it's an opt-in list, your subscriber base is made up of customers and prospects that want to receive more targeted information about your products, services and solutions.
In other words, they like you! They really like you!
Takeaways
Just because your business isn't a perfect fit for Facebook doesn't mean you should abandon social media or digital marketing.
Instead, look to the social networks and platforms where your ideal customer hangs out and is looking for information to do their job or run their business better.
Create engaging content on these platforms that drives traffic back to your website where you can get your visitors to opt into an email newsletter.
If you need any help optimizing your B2B business profiles on these platforms, developing engaging content, or creating a strategy that generates more leads and business, please contact flyte new media today!
Rich Brooks