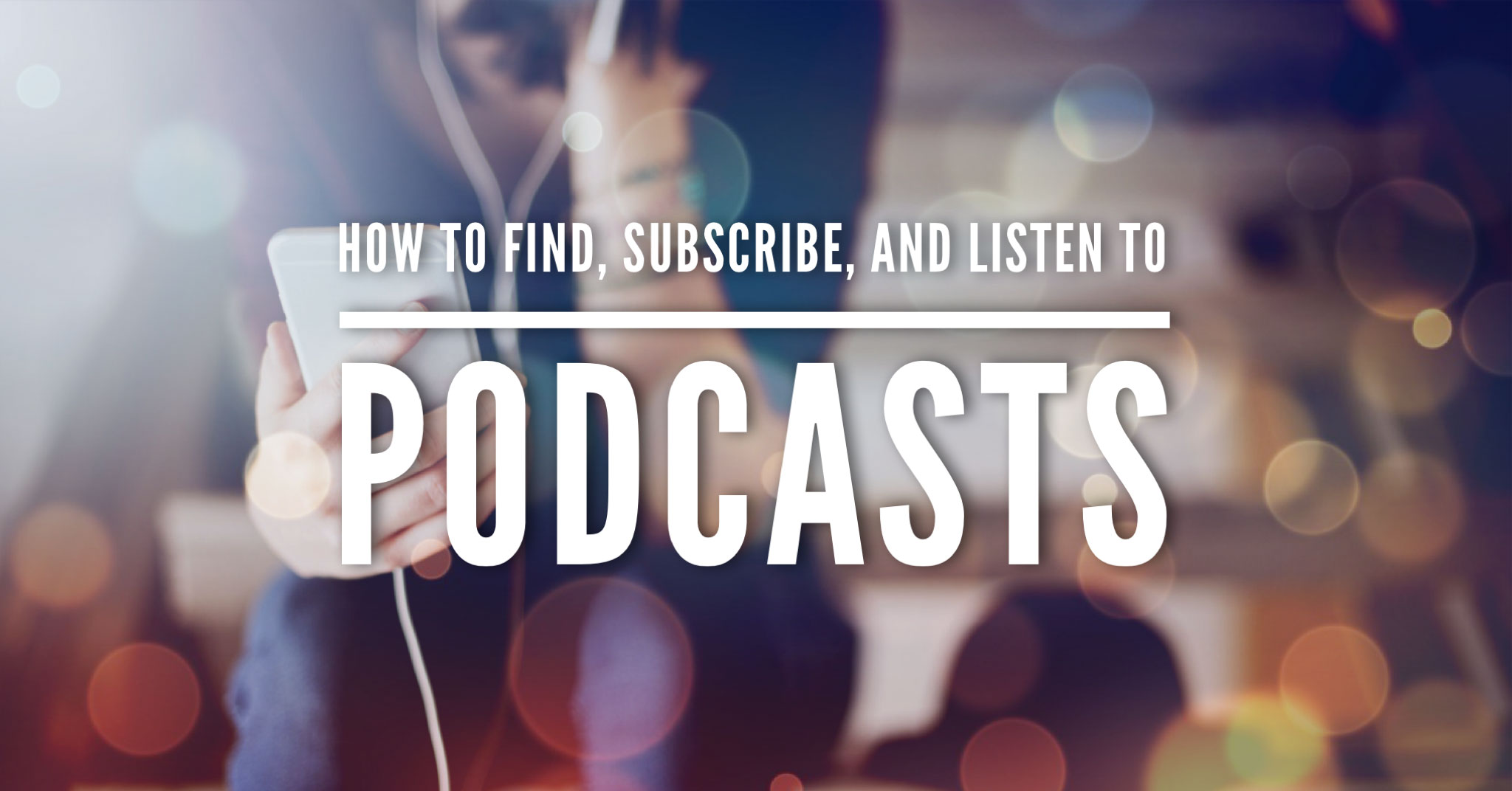 Do you feel like you're missing out on the podcast craze? Not sure how to listen to a podcast, download one, subscribe, or even find a podcast that focuses on your passion? 
Recently, I was on the set of 207, the evening news program on the NBC affiliates here in Maine, talking about how to get started with podcasts. Where to find them, how to download them, how to listen, and even talked briefly about starting your own.
You can watch the interview down below and check out the transcript as well.
207: First of all, what is a podcast?
Rich: A podcast is basically On Demand internet radio show. So you can listen to them where you want, when you want. Some of them are created by individual people who are hobbyists that are passionate about what they have to say, others are done by companies who might want to educate their customers. And still others are done by media companies like NPR or ESPN may repurpose some of their content for people on the go that just want to listen to that sort of information. Mostly audio, sometimes video, but usually just all audio.
207: So depending on what topic you're interested in there is a podcast – or probably dozens – out there for you. How do I go about finding it?
Rich: So the first thing you want to do is you're probably going to choose a podcasting app. So this can be on a desktop, tablet, or smartphone, and it's just going to be an app to discover, find and listen to podcasts.
One of the biggest ones is iTunes, it's been around for years, it's the one that I usually go to. The problem is that iTunes works really well on the computer but the podcast app on the phone is just universally hated, so that's probably not the best ne to go with. I use a tool called Overcast that is an iOS podcasting app. And then there's also things like Stitcher Radio, which works on both platforms. A lot of my Android wielding friends love something called Pocket Casts, and then Spotify. If you're already on Spotify they do have a podcast section. So there's a lot of different apps to use, find the one that you like.
And then each one has some sort of discovery tool, so you might be able to choose a category. So maybe you like the arts, or news, or politics, or gaming. And so they'll be a category, and then for example, on Apple they'll show you the hottest new ones and then the most popular ones. And that's usually a good place for somebody who's just getting into podcasts to get started.
207: So you probably want to listen to a podcast first before you decide if you like it. But then there's the option to subscribe. What happens if you decide I love this podcast, I want to hear every one, how do you go about subscribing? And what does that mean when you subscribe to the podcast?
Rich: So the nice thing about podcasts and what makes it kind of interesting is it does have this subscription model. It doesn't cost any money, but you can choose to get these automatically downloaded.
So let's say you find a podcast on pottery, you love it, and you decide you want to listen to every podcast episode that comes out. There's always going to be a 'subscribe' button right there. So in your app you click on 'subscribe', and every time you listen to an episode it disappears and makes room for the next one (by default, this can be changed). And as soon as the next one is delivered and created, it will automatically download to your device and be ready for you on your next listen.
207: So it does get rid of the ones you've listened to?
Rich: It does, but you can stop that if for some reason you want to listen to the same episode multiple times.
207: I think the concern, too, is they'll just pile up in your device and they're taking up space.
Rich: You can run out of room for sure, so one of the things is a lot of times some of these tools, if you download a bunch but you're not listening, they'll pause your downloads because they don't want to fill up your devices too much.
207: "They" are way too smart. So you talked about listening to them on your phone, your laptop, and tablet. How about in the car, how would that work?
Rich: So for me I actually just connect my iPhone through Bluetooth in my car so I can listen on the go. I listen to them on the elliptical trainer, I listen to them when I'm making dinner, so wherever I am it's easy to listen to. I believe on those Amazon Echo Dots and things like that, you can just say "Play x podcast" and they'll start playing it for you.
Stitcher Radio is interesting where they have a deal with a lot of car manufacturers to put Stitcher into your car automatically, just like Sirius XM, so people get used to listening to podcasts.
207: So some people think, "I know about podcasts, I want to do my own podcasts, I have so much information". Tell us a little about that, because you yourself have a podcast.
Rich: I do have a podcast, The Agents of Change. If you want to get started, what I'd say is start inexpensive. You don't have to spend a lot of money, you can literally do it just on your phone, although you can go down to a hardware store or Radio Shack-do they still have those anymore? Anyways, online you can buy a cheap microphone so you can start recording these. Id' say go with your passion, whatever you find most interesting, and then over time you can start to build an audience. There's a lot of different ways you can do that. And once you build and audience you could actually start making some money and buy some more expensive equipment and continue to increase your podcast domination.
207: That's the downside of these things, as soon as you make a little money then you buy more equipment, so you're really not making more money.
Rich: You don't have to do that, but that's certainly one of the options. You can certainly make money off a podcast or you can just say this is a fun hobby and I like sharing my passion with the world. And then you just get better quality mics, better quality mixers, and this is something to build on. But you can start very inexpensively.
207: Ok. And very quickly, what are some of your favorite podcasts?
Rich: I go through a lot. My go-to ones are Freakonomics, which is a great podcast based on the books. Hardcore History, I never thought I was going to be a history buff but Hardcore History by Dan Carlin, each episode is anywhere from 90 minutes to 4 hours long, they only come out every 3 months but they're amazing. Those are a couple of my favorites, and then Revisionist History by Malcolm Gladwell is very interesting as well.
207: I'm going to be driving around listing to new podcasts. Thank you so much for joining us.
So, what do you think? Ready to start listening to podcasts? What are some of your favorite podcasts…let us know in the comments below!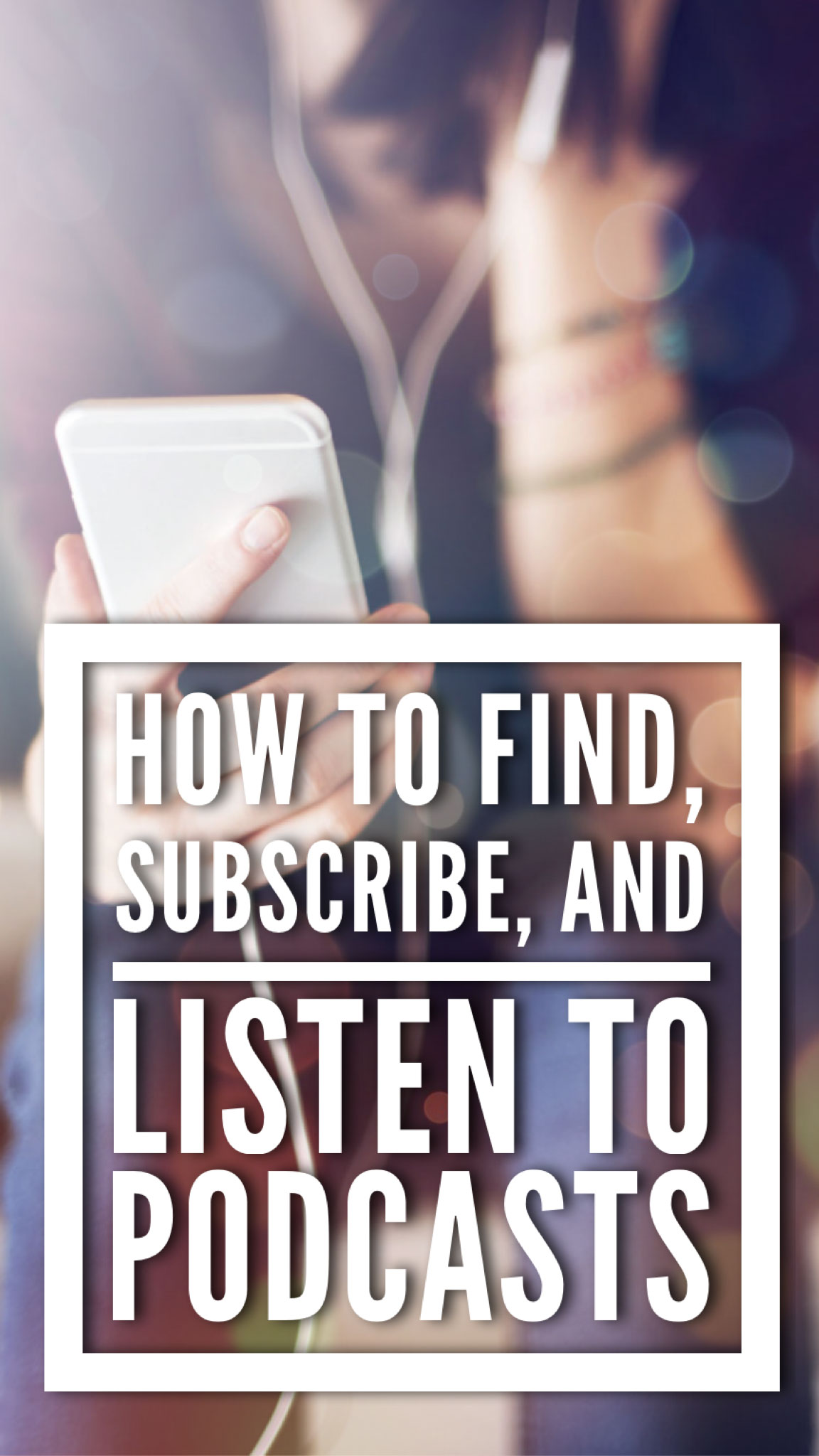 SaveSave
SaveSave
SaveSave
SaveSave
SaveSave