Discover how to unlock the full power of Google Analytics by connecting Google Webmaster Tools to your account.
So, you've successfully installed Google Analytics and you're officially tracking your website activity. Nice work!
Now, in order to take the most advantage of the metrics and tracking tools Google Analytics provides, you'll want to make sure you've activated your Google Webmaster Tools.
Doing this is actually not very complex and activating this tool gives you access to important Search Engine Optimization metrics such as Search Queries and In-Page Analytics. This post will show you step-by-step how to activate your Webmaster Tools and connect it to your Google Analytics.
First of All: What is "Webmaster Tools" and why should I care?

Webmaster Tools is a free product within Google Analytics that gives you data and analytics that can help you improve your search performance in Google. With Google's fairly new approach to hiding a significant portion of keywords, your organic Keywords reports are probably attributing a lot of traffic to mystery keywords in the (not provided) bucket.
Losing visibility to a significant amount of keyword data makes accessing Search Engine Optimization metrics such as Search Queries a pretty important piece to understanding which terms people are using to find your website.
For example, Search Queries literally shows you the search terms people used to find your website on Google. These search terms or "queries" can offer valuable insight on the keywords you should consider creating more content around. This insight is even more valuable, now that Google has made a large amount of keywords invisible to marketers. Without activating Webmaster Tools, you will be unable to view your Search Queries – not ideal at all.
Perhaps you've tried accessing your Search Engine Optimization tools in Google Analytics, only to be served with this page: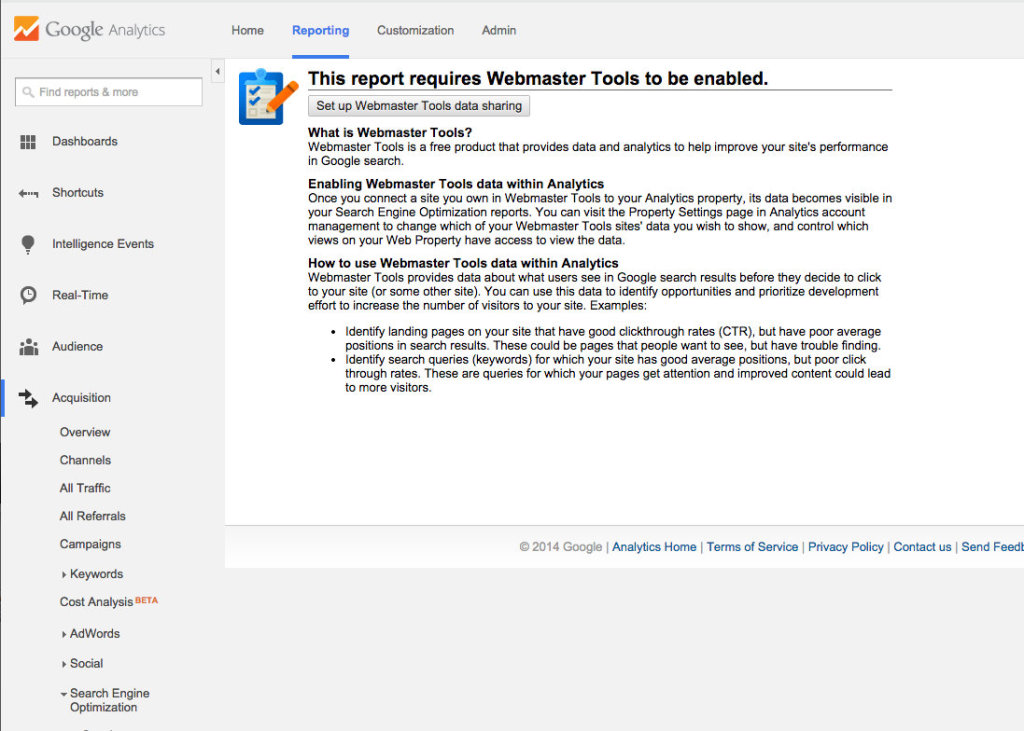 Annoying, right? 
Here's how to activate your Google Webmaster Tools, so you can access important data about how people are finding you online.
Activating Google Webmaster Tools
Step One – Go to the Administration Menu and select Property Settings.


Step Two  – Once in your Property Settings, scroll to the bottom of the page to Webmaster Tool Settings. Select Edit.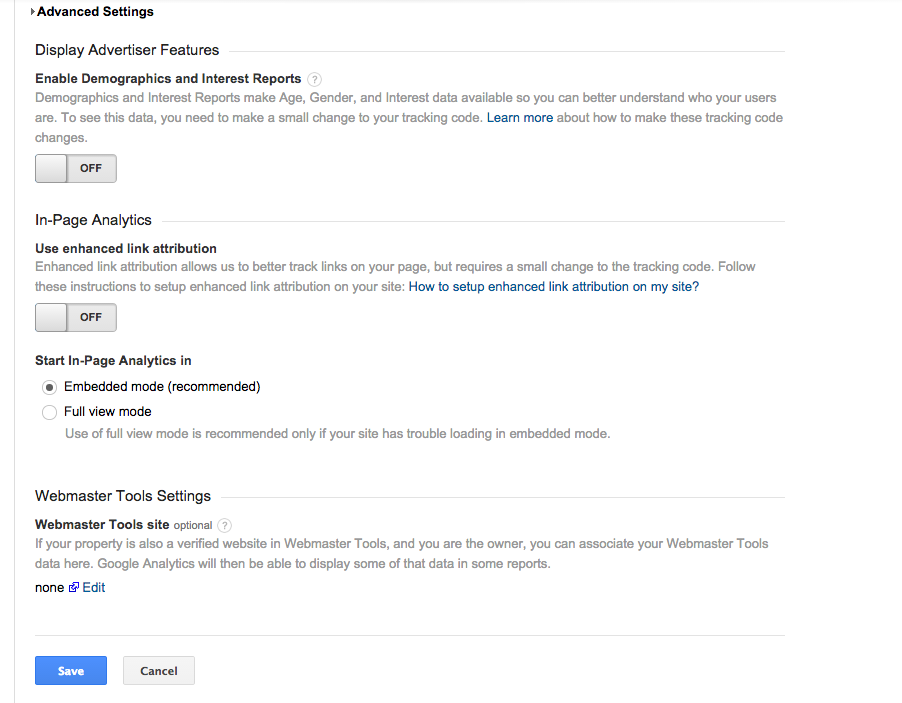 Step Three –  You'll be taken to the Webmaster Tools screen. You should see your website, along with the option to select the site and save your changes. So, select your website and hit "save".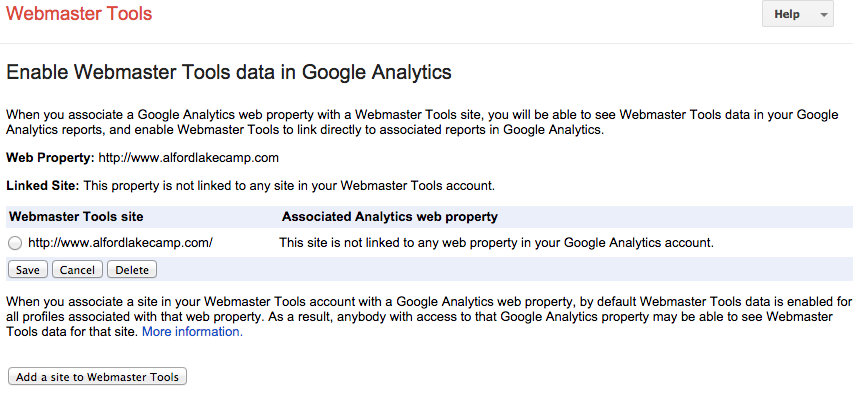 Step Four – A screen will then pop up, asking you to confirm the Webmaster Tools association. Select "OK".

Step Five – Success! You can now access Search Engine Optimization reports like the Search Queries example below.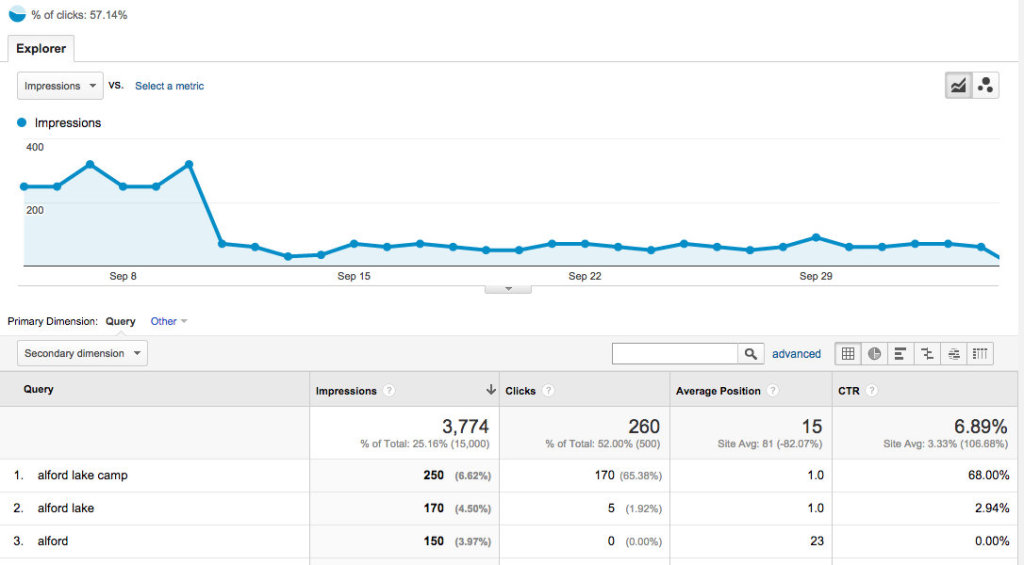 Are you using Webmaster Tools as part of your Google Analytics strategy? What's your favorite Google Analytics tool? Share your thoughts in the comments!
Katrina Crowell