YAHOO ACQUIRES INKTOMI!
Welcome to "Honey Roasted Peanuts", a monthly newsletter of tips & tricks to help you get the most of your Web site. These newsletters will be short and to the point, but if you would rather not receive them there's an unsubscribe button at the bottom.
Search Engine Update:
Yahoo! to Acquire Inktomi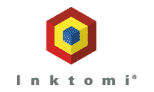 Why is this important to you? Inktomi provides search results to other search engines. By getting your site listed at Inktomi you'll also appear at MSN Search and Hotbot, among others.
How do you get your site listed at Inktomi? Inktomi charges $39 per year for your first Web page and has discounts after that.
So what does this acquisition mean? Currently Yahoo! pays Google for search results, so one way to get into Yahoo! is to be in Google. Now that Yahoo! owns Inktomi, why would they continue to pay their competition? I believe Yahoo! will start using Inktomi's results and raise the fee for submitting to Inktomi.
So what should you do?
Boy you ask a lot of questions. I am recommending that you review your own site, choose the most important pages, and submit them to Inktomi as soon as possible!
If you would prefer flyte to do this for you just send us an email with the URL's you'd like us to submit.
–Rich Brooks
President, flyte new media