….When they don't have an existing Facebook Ad Manager account??
Recently, I was helping a client launch a Facebook Advertising campaign that I was going be managing. Eager to get the campaign launched, I shared with our client the usual instructions for adding a new Ad Manager to your Facebook account, which is simple as adding a new user under your Ad Manager Settings.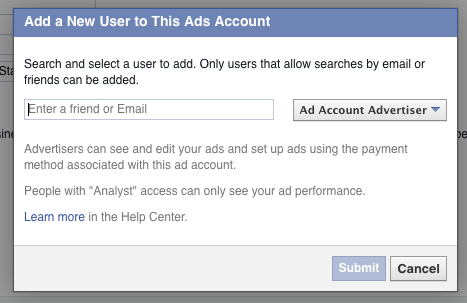 But in this particular case, our client was brand new to Facebook Advertising. So, they didn't have a Facebook Ad Manager account to which they could add me.
To add to the trickiness of the situation, Facebook is currently set up to begin an Ad Manager account for people as they create and place an order for their ads.
Obviously, since I was going to be the one setting up and managing this client's initial Facebook Advertising campaign, it made zero sense for the client to go through the entire process of creating a mock Facebook Ad just to start their Ad Manager account.
Setting up a client's Facebook Ad campaign under your private account isn't ideal, either.
This is because it makes you the personal owner of the account, which would freeze out the client or a different, future ad manager, if there comes a time when you are no longer associated with the account.
Setting a new Facebook Ad Manager account up with your client's Facebook account is definitely optimal. And the good news – it's totally possible, even when your client doesn't already have a Facebook Ad Manager set up.
Here's what do to…
Step One – Bypass having to create an ad in order to activate a Facebook Ad Manager account
Have your client log into Facebook through this url: https://www.facebook.com/ads/manage/settings.php
They'll be taken to a screen that looks like this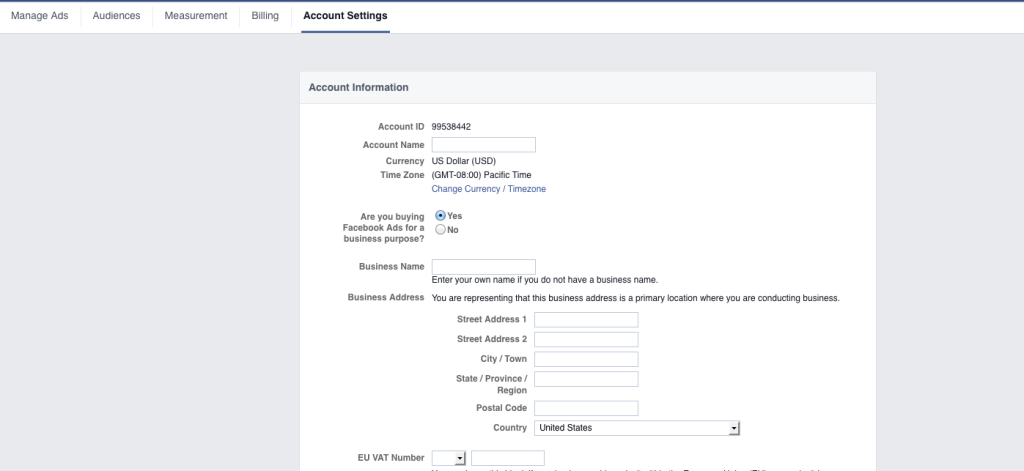 Step Two – In this screen, have your client scroll down to Ad Account Roles & select Add User.

Ask your client to use the email address associated with your Facebook account to add you and make sure you allow email searches (at least place your settings that way for the day you set up).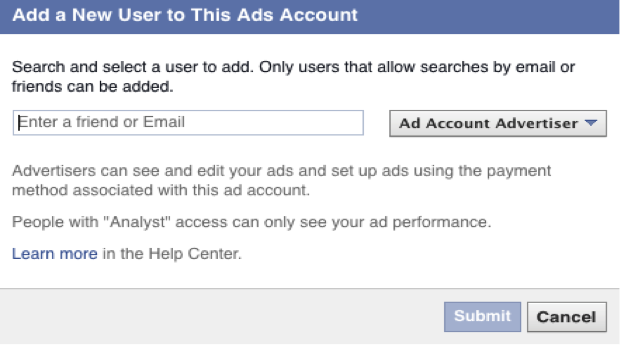 After they enter your email, make sure they select the Ad Account Advertiser as your role, so you have full access to creating and managing their Facebook Advertising campaigns.
After they click "Submit" – you should receive a Notification from Facebook letting you know that you've been given access to their Ad Manager account (#Win).
But – The process doesn't end here! Once your client has added you to their Ad Manager account, they'll need to enter their credit card information, so the ads can be billed once running.
Step Three – To add payment information. Select Billing from the Account Settings screen.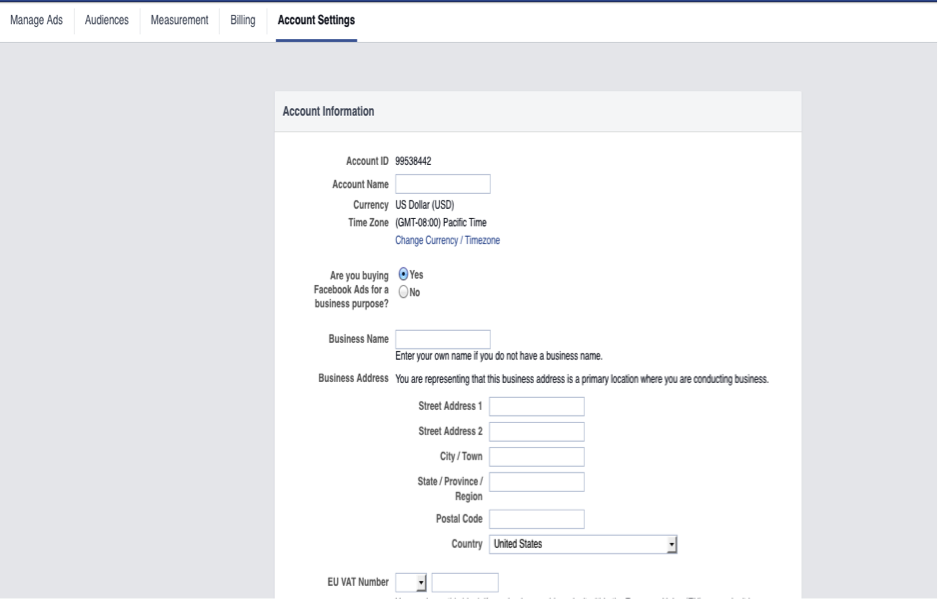 They will arrive at a screen that looks like this.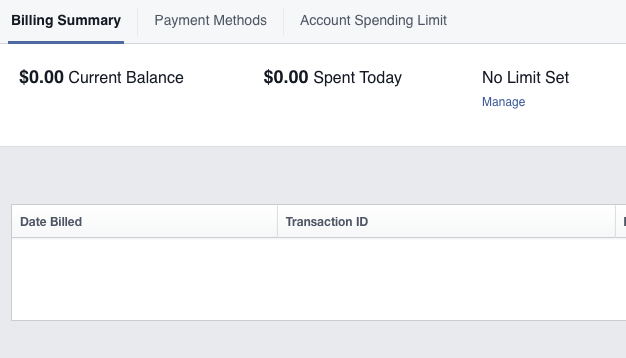 From here, they should select Payment Methods and select the method they wish to use for payments.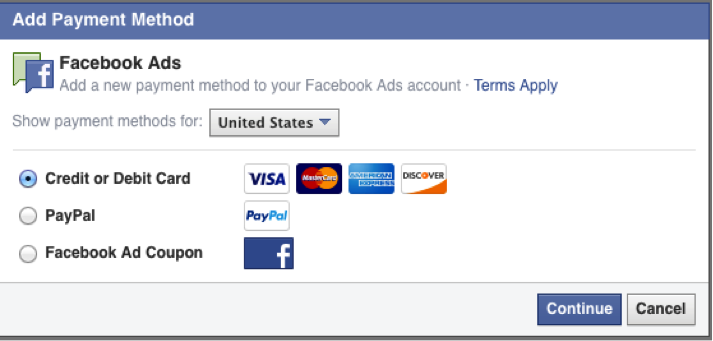 And then enter their payment information, hitting Submit to confirm. And you now have a fully set up Facebook Ad Manager account under your client's name/account and with full permission to manage the ads.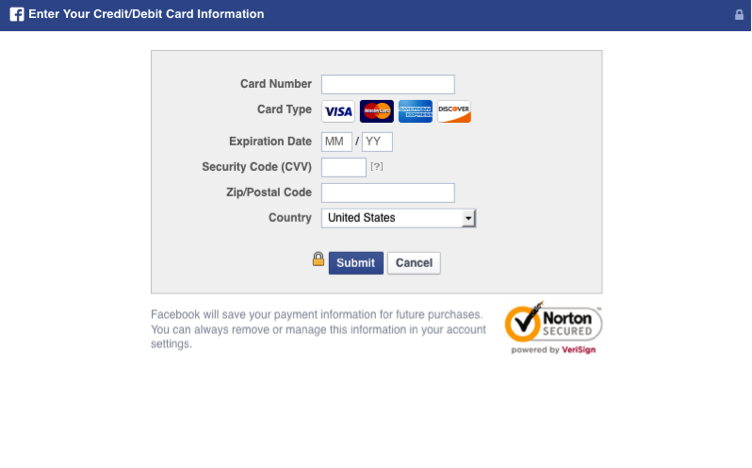 Conclusion
Setting up your client's Facebook Ad Manager account under their ownership is the optimal way to establish a client with Facebook advertising. It will be their account, they can establish who can (and can't) manage it, and they'll keep ownership of it no matter who comes and goes with regards to managing their Facebook ad campaign.
What are some Facebook Ad Manager processes you've developed to make life easier for your clients (and yourself)? Leave a comment and let us know!