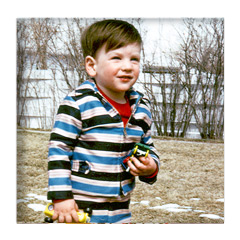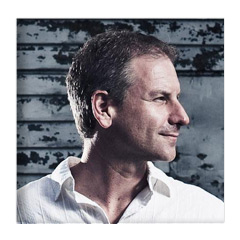 Rich Brooks – President
Rich started b1 communications–now flyte new media–in his living room in 1997. His design skills, project management, and ability to understand even the most basic accounting concepts have required him to hire much smarter and more talented people than himself.
Regardless, Rich seems to think a lot of himself and calls himself an "Internet Marketing Expert." Apparently, he likes to talk to himself in the third person as well.
Rich loves to hear the sound of his own voice, so you can often hear him speaking in front of both local and national audiences on web design and Internet marketing. He founded The Agents of Change Podcast, a weekly Internet radio show where he interviews marketing experts from around the world. He also started The Agents of Change Digital Marketing Conference, an annual conference that takes place in Portland, Maine, and is streamed worldwide.
Rich is also the "tech expert" on 207, an evening news program on the NBC affiliates here in Maine.
He creates most of the content here at flyte, contributing to our web marketing blog, our YouTube channel, and our Facebook business page.
He's an Expert Blogger at FastCompany.com and contributes regularly to Social Media Examiner, the world's second most popular blogs on social media marketing.
Rich is also active in social media, and you can follow him on Twitter, friend him on Facebook, get LinkedIn with him, or find him on a dozen other sites as well.
He welcomes your questions and looks forward to discussing your website.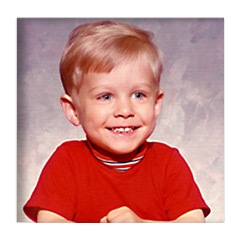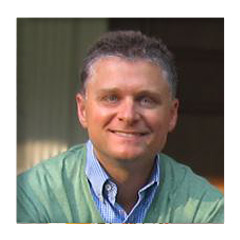 Ryan Goan – Creative Director
Ryan is responsible for working with clients to help them design a successful web presence. Working in design studios from New York City to Portland, Ryan brings over 13 years of design experience to flyte. His diverse design background brings a fresh approach to each new project.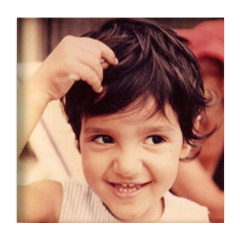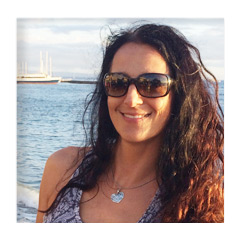 Cybele Brooks – Vice President
A native New Yorker, I moved to Maine after graduating from Colgate University in 1991. After completing my MBA in Marketing from The University of Maryland, Smith School of Business I missed the Maine winters (really!) and immediately moved directly back to Portland.
Prior to joining the flyte crew, I worked with manufacturing and technology companies to build strategic alliances in the US and Europe. I then helped a local software development company create a 'sales and marketing machine' that revolved around their website, direct mail campaigns, telemarketing, trade shows and partner referrals.
After many years moonlighting for flyte (from home) I officially joined the crew in 2007. At flyte I oversee business development, operations, finance and human resources. I love working directly with clients to brainstorm new ways to engage customers and grow their businesses.
When not working at flyte, I coordinate complex soccer carpools, play volleyball and ski.
Guilty Pleasure: Paranormal and dystopian young adult novels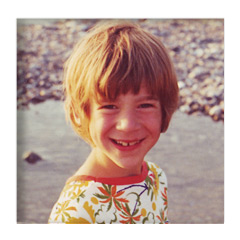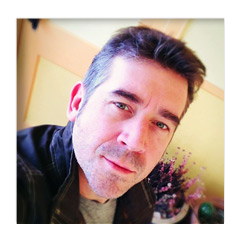 Andy Woznica – Web Developer
Wanted in his native city for not 'minding the gap' on the 'Tube' he is a fugitive in hiding from the London Transport Police.
Andy has been developing for the internet since 1998. His years as both a freelance designer/developer and a member of several web design and development teams have left him with a diverse and rounded skill set. In his spare time Andy teaches classes in CSS, web graphic design and web development techniques when he's not riding his bike(s).
A native of the British Isles, Andy likes warm beer, solving problems and working on a variety of projects, fortunately he finds plenty of the last two whilst working for flyte's eclectic mix of clients. He's very excited to be a member of a great team.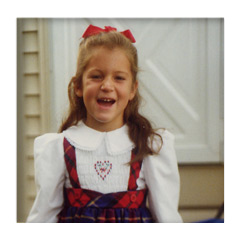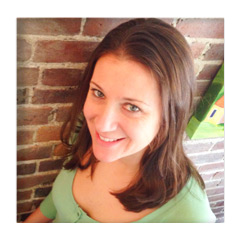 Lindsay Babayan – Project Manager
Lindsay has 6 years experience in project management joining flyte in 2007. She is an integral part of the flyte team working as a conduit between our clients, developers and design team.
She has an obsession with highlighters, in fact she has a tiara made of highlighters on her desk and she brings OCD – er – organizing to a whole new level!
She's constantly getting praise from our clients who "can't live without her" and have said that she is a "tremendous asset in moving the project along. Not bashful to raise concerns about ideas they may need to be flushed out further and is truly appreciated. She makes coordinating our desires, concepts, etc. much easier."
When Lindsay isn't being a project managing super hero she enjoys spending time with her son, skiing, hiking, and hanging with friends.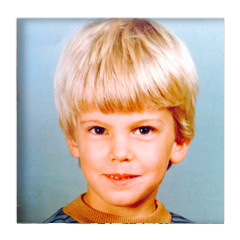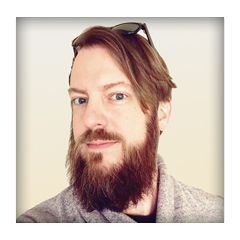 Chris Felax – Web Developer
Chris graduated from the University of Michigan with a bachelor's in English in 1998. After moving to the East Coast he found work as a graphic designer ultimately getting his web design certification from Boston University in 2001. Moving to Maine brought him into the SEO and internet marketing world at HMG Search. After taking a break to raise his two kids, Chris found work at Apple, Inc. in Portland increasing his knowledge of Mac computing while working on web design with his own clients. He's dabbled with voice acting after recording two roles for an AdultSwim.com video game in 2009.
Chris handles website updates for Flyte clients and office administrative tasks. When he's not at Flyte, he's Djing on the radio at Bowdoin College with an indie music show, creating humorous t-shirts on CafePress, and looking for voiceover work in Boston and New York. When he's not multi-tasking, he's baking pies, gardening, running, or sampling new whiskey.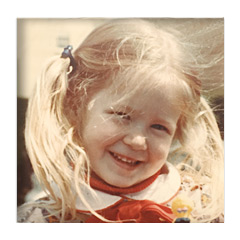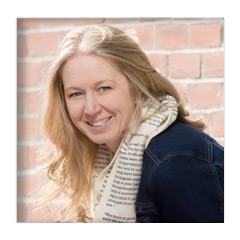 Amanda O'Brien – Director of Business Development
Amanda has been working in marketing for over 12 years. She caught the digital marketing bug in 2006 and has been helping businesses use the internet to market themselves since then. She has been the host and organizer of Social Media Breakfast Maine since 2009.
At flyte Amanda is responsible for generating new business and for developing, implementing, and reporting on marketing initiatives for our clients.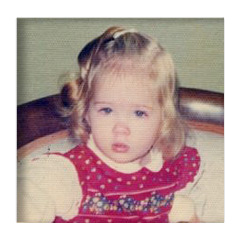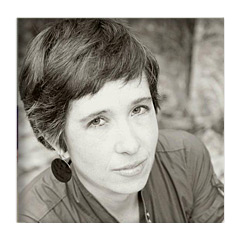 Chris McClay – Business Manager
Chris brings two decades of business management experience to Flyte. She's served in various roles over the years, from Office Manager to Director of Accounting to Business Analyst and finds she is at her best when in front of complex Excel sheet navigating tricky business decisions or measuring business performance. Business minded even at home, Chris resides in a micro-home in downtown Portland, where she's lived since 2006.While she enjoys the ease that comes with living in a small city, she misses working in Paris, London, Australia, and New Zealand.
On a personal note, Chris is a passionate and tenured vegan since 1992 and holds a professional chef certification in plant-based cooking.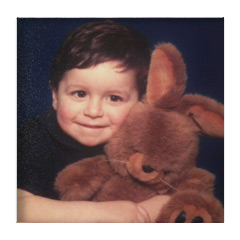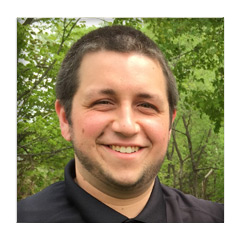 John Paglio – Digital Marketer
A recent graduate of Daniel Webster College, John obtained a Marketing degree with a minor in Business Management. Growing up in the digital media age, John knew that marketing was his calling since his days at Deering. He brings a lot of enthusiasm and optimism to the table. His role at flyte includes aiding clients in SEO, Social Media updating, newsletter creations, and video marketing. When John isn't at flyte, he's doing his best impression of Tiger Woods on the golf course, surveying the athletic shoe markets, and following the Red Sox and Bruins as if he were on the team.