Posts Tagged:

ctrl-f

Ever spent too much time searching a long web page looking for information? Here's your keyboard shortcut. Today I read…
See Rich Speak! Business Fundamentals - Southern Maine
Date: December 4, 2019
Time: 12:45pm – 7:00pm EDT
Location: Portland Regency Hotel - Portland, ME
Free Updates
Stay ahead of the competition…never miss another update!
100% free!
---
Want more leads? We wrote the book on the subject!
5.0 out of 5 stars
Comprehensive, Practical, Easy-To-Read Strategies for Digital Marketing. Recommended Reading for Small Business Owners.
- By D. Rosemonton 
5.0 out of 5 stars
Simple Yet Comprehensive Digital Marketing Guide for Entrepreneurs - With Steps and Links.
- By Bob O'Brien
5.0 out of 5 stars
The steps for success are clearly laid out and easy to understand.
- By JT Kingsley
5.0 out of 5 stars
A to-the-point comprehensive roadmap to digital marketing genius!
- By Topher Mallory
Portfolio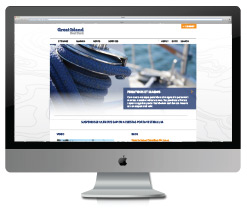 Professional, mobile-friendly WordPress websites designed for results. View Portfolio
Events
Date: April 7, 2020
Time: 8:00am - 5:00pm
Location: Aura Maine
FFME Workshop + Mastermind - Brewer
Date: March 27, 2020
Time: 8:30am – 12:30pm
Location: Machias Savings Bank
Cost: Free!