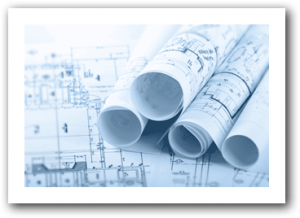 How do you design a website that will attract, engage and convert your ideal customer? Unfortunately, that's a question that most small business owners don't ask until they realize their website is doing none of those things.
If your website is underperforming, if it's not generating leads and building your business, this article will help you redesign your site for increased traffic and conversions.
Who is your ideal customer?
Many small businesses struggle with defining who their ideal customer is. I remember talking with a marketer for a local restaurant who said his target audience was anyone who needed to eat to survive.
I'm guessing he was kidding, but most entrepreneurs overestimate who can and would use their products or services.
A barber might need to refine his ideal customer by geography. Or gender. Or age. Or baldness. A copywriter might need to focus solely on businesses. Or, more narrowly, decision makers in financial institutions that can't afford to hire an inhouse copywriter.
Other filters might include lifestyle, health, income, marital status, political leanings or religious background.
Your ideal customer isn't your only type of customer, but it's important to have a focus. Your ideal customer is the person who is in the best position to hire or buy from you.
What is their biggest problem? 
Generally, when people go to Google or visit your website, they have a problem that needs fixing.
We use the web to gather information and solve problems, from how to build an email subscriber list to how deal with a cat that won't use the litter. From how to market our small business to what to buy Grandma for her 70th birthday.
To attract visitors to your website you need to create content that addresses their problems. Content that gets picked up by the search engines and becomes a relevant result and page one material. It could be an article, a blog post, an ROI calculator or a how-to video.
Remember: your website is not about you, it's about your visitor. The more you can focus your content on their needs and not your own, the further along you are designing your small business website for your ideal customer.
Take things to the next level. 
Not everyone who comes to your website for answers is going to become a customer. Some may be able to solve their problems with the free content that's on your site. Others may live too far away, or not have enough disposable income, or not be in the market for what you have to sell.
However, many visitors may be ready to make a buying decision or move further down the sales funnel. For those visitors you need to make it as easy for them to engage you as possible.
If your site is mostly a lead generation site—true for many B2B and service provider sites—than you need to know what your conversion points are.
When visitors fill out your contact form or pick up the phone, it greatly increases your chances of doing business with them, and you should measure those as conversion points.
If you have Google Analytics installed, you can setup a Goal to measure your results for completed contact forms. There are also services that let you measure whether incoming phone calls were generated by someone visiting your website, which you can also measure.
At flyte we've discovered that getting people to join our mailing list greatly increases our chances of landing their business, so we measure email signups as conversion points. While this is a little trickier to set up, you can still measure this through Google Analytics' Goals.
If your website is primarily e-commerce, measurement is easier: when you sell a product, you've gotten a conversion. However, you may want to measure other metrics as well, such as email signups or social media shares.
Whether lead generation or e-commerce is your goal, there are certain things you can do to create a better experience for your visitors while increasing your conversion rate:
Quiet down your site. People say they want choice, but studies show that too many choices will stop people in their tracks. Create limited choices and help direct people towards their desired goals.
Get visitors engaged. The more you get your visitors to take action, the more they're likely to take a desired action. Playing videos, clicking links, using calculators, or downloading documents are all ways of making their time at your site more engaging.
Use clear road signs. To help visitors from getting lost, use clear calls to action. These can be text links or buttons, but help drive traffic to conversion points on your site (email signups, contact forms, etc.) Since most visitors are at your site for the very first time, don't assume they know their way around.
A word about mobile.
According to industry forecasts, by 2014 mobile Internet traffic will outpace fixed Internet traffic. That means that sometime soon most of your website traffic will be delivered to a smart phone or tablet.
Is your website ready? Is it mobile optimized?
If you are designing your site for your ideal customer, you need to be ready for them whether they arrive by laptop, tablet or smart phone.
There are several approaches to developing a website that is ready for the mobile revolution:
Build a separate mobile site. This is often the best approach if you want to give your mobile visitors an "app-like" experience at your site by serving up an entirely different site. However, it may mean keeping multiple sites up to date, which is a pain, especially for a small business owner that is already overburdened.
Use WP-Touch. If you've got a WordPress site (like 1 out of 6 sites in the world according to Forbes), you can take advantage of this free plug-in that will generate a smart phone friendly version of your website or blog. A new Pro version offers tablet support as well.
Build a responsive website. One of the hottest methods is using Responsive Web Design. This approach uses multiple style sheets to deliver an optimal viewing experience regardless of screen size…at least according to its vocal proponents.
Takeaways
Take the focus of your website off your business and put it on your customer.
Create content that attracts your ideal customer, and make it easy for them to access it…no strings attached.
For those who wish to take the relationship further, make it easy with clean design, simplified choice structure, and obvious calls-to-action.
And finally, don't rebuild your website without making sure that it's mobile optimized…otherwise you'll be spending even more money to redesign it in 2014.
Rich Brooks
Small Business Web Design & Marketing
Disclosure
I am blogging on behalf of Visa Business and received compensation for my time from Visa for sharing my views in this post, but the views expressed here are solely mine, not Visa's. Visit http://facebook.com/visasmallbiz to take a look at the reinvented Facebook Page: Well Sourced by Visa Business. The Page serves as a space where small business owners can access educational resources, read success stories from other business owners, engage with peers, and find tips to help businesses run more efficiently. Every month, the Page will introduce a new theme that will focus on a topic important to a small business owner's success. For additional tips and advice, and information about Visa's small business solutions, follow @VisaSmallBiz and visit http://visa.com/business.