Pinterest Announces Business Pages. Take these 7 quick and easy steps to convert your profile.
Pinterest just released business pages. Like many others you may have already created a Pinterest account for your company using the individual profiles.  No worries! The good news is if you already have an account you can simply convert the existing account without losing any of your info, followers, boards or pins.
So, how do you convert your profile into a business page and what are the benefits of doing so?
Here are a few immediate benefits from converting your account:
1. The new Business accounts allow you to sign up under your business name rather than first name/last name
2. They allow you to verify your account for better search and a clickable URL
3. They offer some free buttons and badges to help build your audience
4. And, having a business account gives you access to upcoming features for businesses only. Pinterest isn't saying what these might be yet, but it could include advertising and/or better ways of reaching your audience.
Below are step by step instructions on how to convert your existing Pinterest account into a business account.
1. Visit http://business.pinterest.com/
2. Click on "Convert your existing Account"

3. Enter your information including business type, contact name for the page and email address.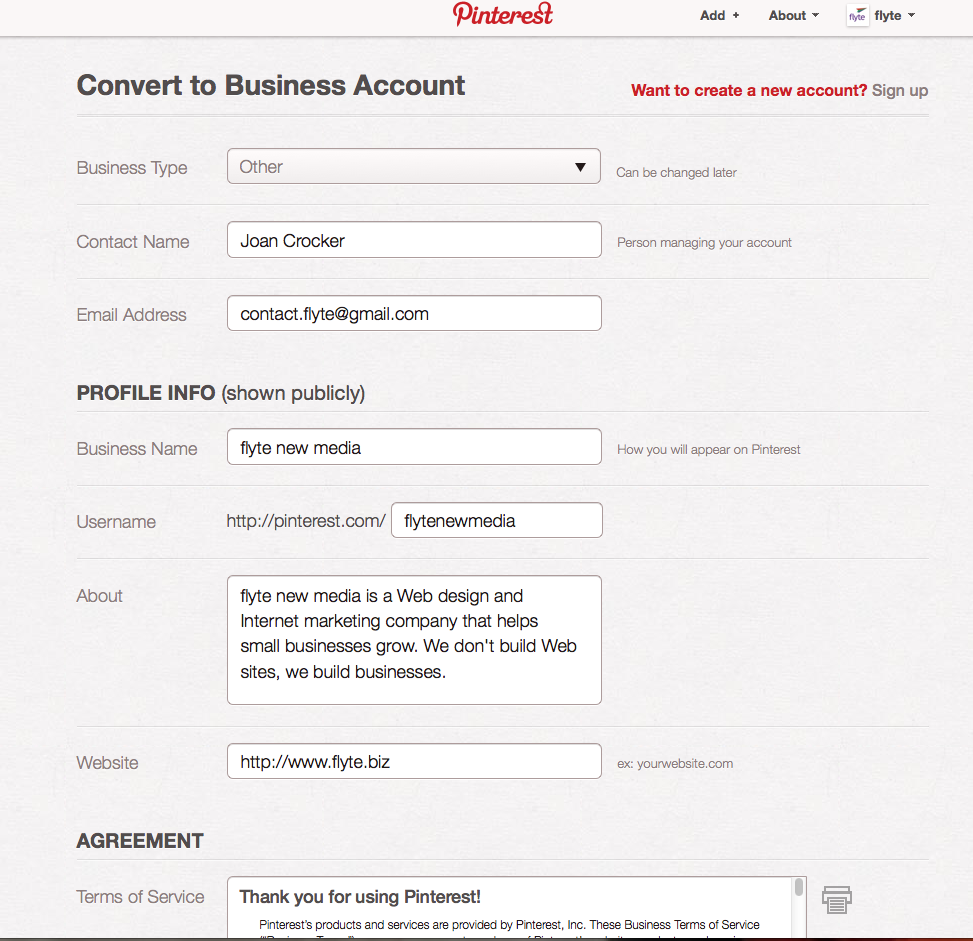 4. Read through the Agreement and check off "Accept Terms." You'll notice the terms and conditions are slightly tweaked from the personal profiles agreement. 
5. Click "Convert Account."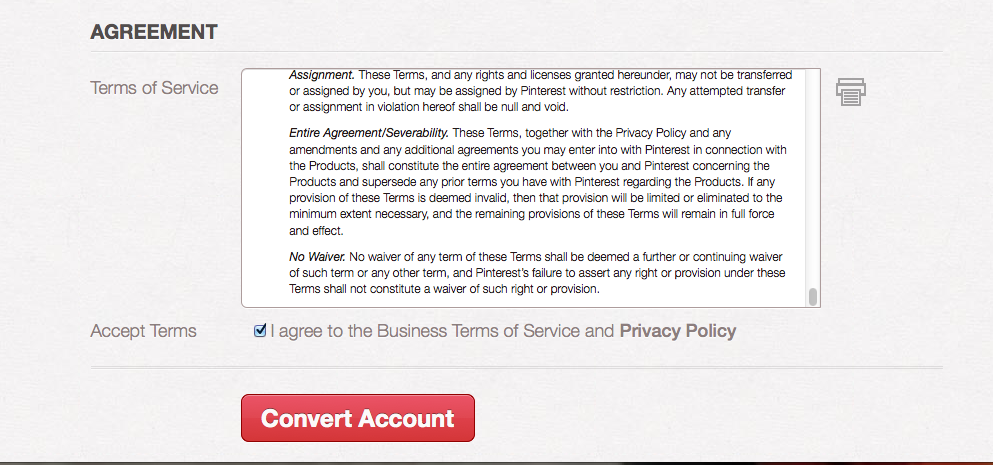 6. Next Pinterest provides you with several steps to help get started with your business account. Step one is to verify your website. You can do this one of two ways…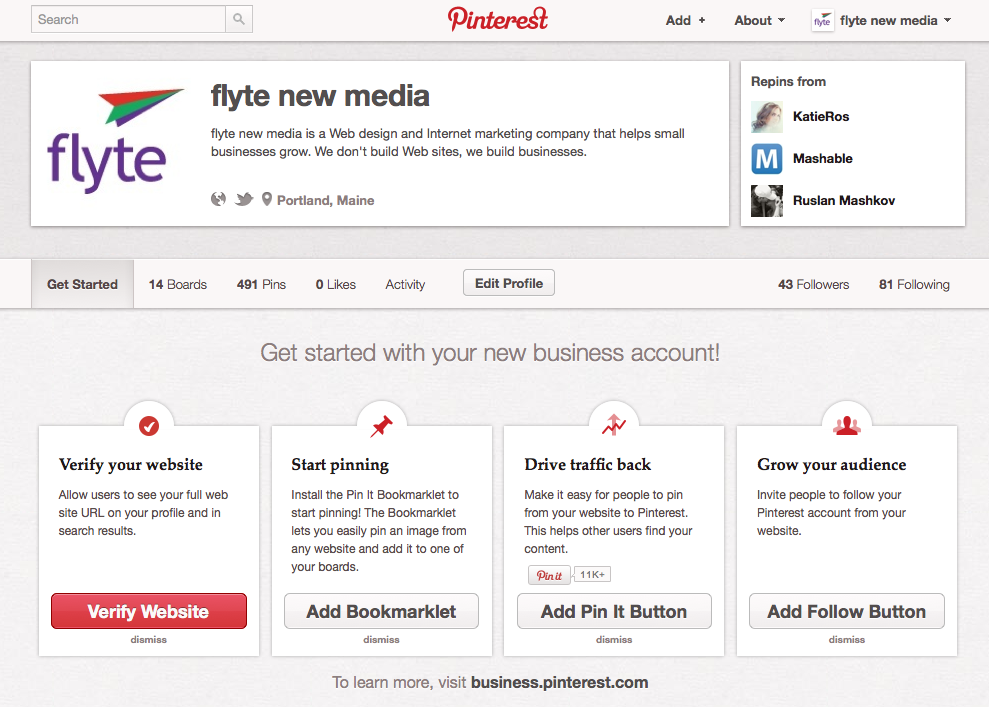 You can verify your website by uploading the verification file to your server or you can verify it by adding a bit of code into the <head> of your index.html file. If you don't know how to do this on your own you may need to ask your webmaster.
You will want to make sure and verify your website so that Pinterest creates a clickable link to your site on your Pinterest page. Your URL will also show up in search results.
7. You are done! It's that easy. Below is a preview of how your Pinterest business profile header will look once verified.

Last but not least make sure to check out the business resources Pinterest offers and visit their blog for the most up to date information. Here you can find guides, case studies and more.
What do you think of the new business accounts? Will you be converting your profile?
Joan Woodbrey Crocker
Check out Our Biz Account!