Is your small business prepared for a post-Facebook world? Here's how to make the transition.
With a recent study showing that 50% of Americans feel that Facebook is a fad, fallout from Facebook's less-than-spectatular IPO, and recent news stories about ads on the popular social network failing to sway users, it may be time to prepare your small business for a future without Facebook.
Start turning fans into prospects and customers.
You don't own your business page at Facebook…you're just working someone else's land.
You've never had access to their emails or contact information, and your ability to reach out to them is filtered through EdgeRank and limited by Facebook's policies. 
You should have had a strategy in place all along to turn fans into customers, to incentivize them to provide you with their contact information.
If you didn't, it's not to late to start now.
Start capturing emails.
You need to migrate your fans to a platform you control, and the easiest way to do this is to capture their email addresses. 
The best way to start capturing emails is by creating custom tabs.
While Facebook no longer allows businesses to redirect "non-fans" to a custom tab page, they have increased the visibility of the custom tabs to help us entice both fans and non-fans to visit.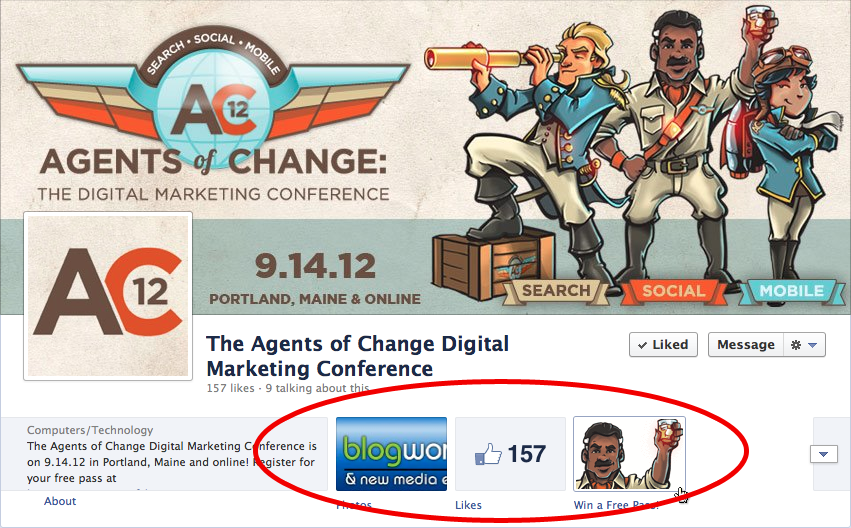 With the right offer–"win a free pass" in this case–you can entice visitors to click through to a custom tab. 
And, by using one of the approved custom tab creation tools, such as ShortStack, Lujure or Constant Contact, for example, you can run a sweepstakes, giving people a compelling reason to complete a lead generation form…moving from "fan" to "prospect".
Here's an example  of how to do it from our upcoming conference, Agents of Change, on Facebook: 
First, create a landing page that you'll send people to when they click on your custom tab icon: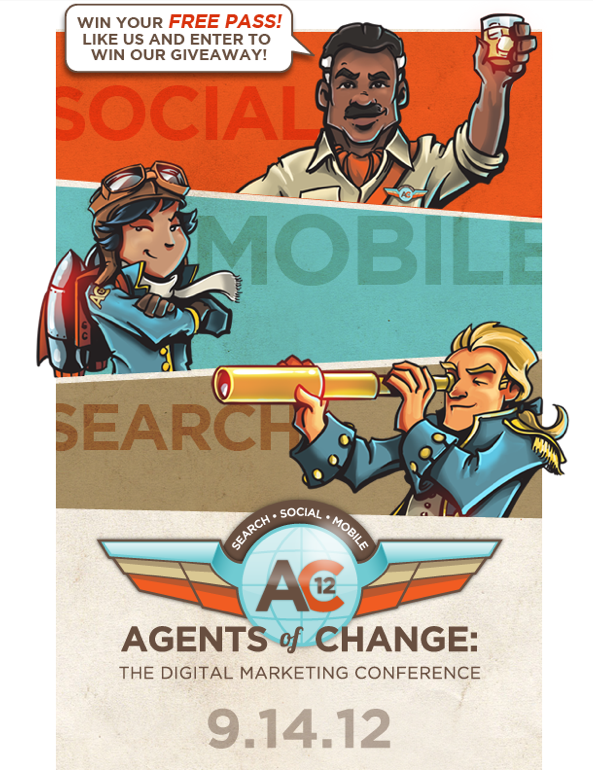 This is your landing tab. Note: only non-fans will see it, fans will skip it to the "reveal" tab. 
Make sure your offer is clear and compelling.
In this case the "carrot" is a chance to win a free pass to the conference. Important note! You can only run a giveaway/sweepstakes if you're using an approved vendor, like the one mentioned above. If you're trying to run one on your own you are probably running afoul of the Facebook TOS.
Once someone becomes a fan the sweepstakes entry form is revealed: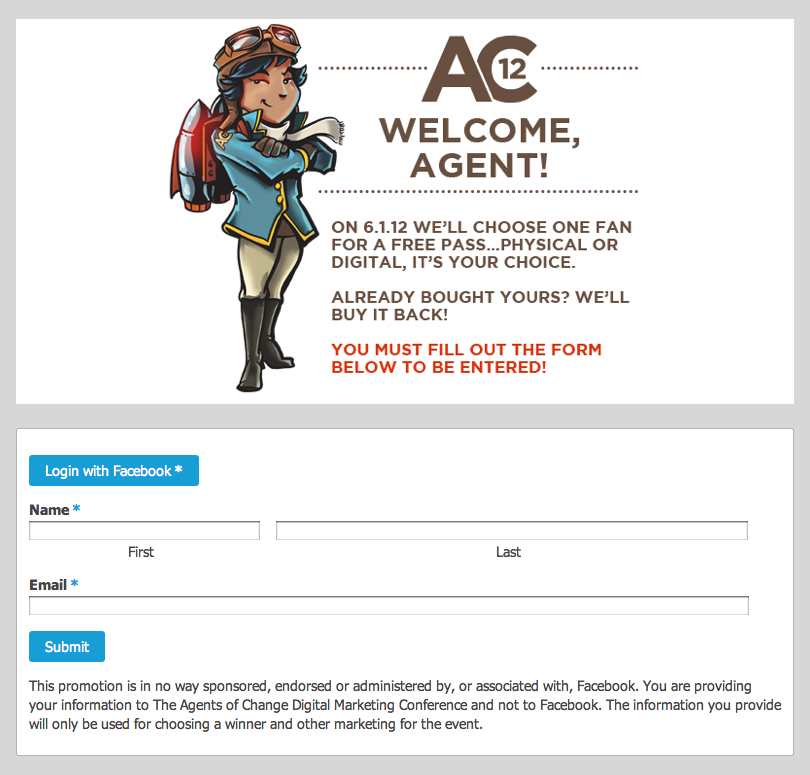 By following this model you can both increase your fan base on Facebook and  build an email subscriber base.
While you're at it, why don't you go over to Facebook and enter to win your own free pass to the Agents of Change conference.
Don't worry, that link opens up in a new window and we'll still be here when you get back. Promise. 🙂
Rethink Your Facebook Advertising
OK, so it turns out people on Facebook are more interested in chatting with their friends than buying your stuff, or even clicking on your ads (based on the aforementioned study.)
Well, deal with it.
No one ever clicked on a print ad and yet they are still successful in building awareness and even generating foot traffic and sales.
If no one is clicking on your ad, it doesn't mean that no one is seeing it. Maybe you should try ads that are more about increasing your visibility than getting clicks. 
Years ago I spent money on a big hanging sign outside our office. I knew it wasn't going to get anyone to stop in for a quick website, and that it was mostly for ego.
But what I discovered is that people saw it all the time and it legitimized my business in their eyes. Flyte became a bigger company just because people saw our sign.
The same could be true for your Facebook ads. Familiarity may breed awareness, rather than contempt. 
Another advertising approach that you can take is to target your current audience. This is something that Amy Porterfield was promoting when I saw her present at BlogWorld last week. This is especially effective when fans haven't engaged with you in a while and are less likely to see your updates.
By showing ads to your fans, you are getting back in front of an audience that has already shown interest in you or your business in the past. Just make sure you choose "Only people connected to [Business Page Name]" when drafting your ad.

One last recommendation is to make sure your advertisements are leading fans and non-fans to your custom tabs for lead capture, rather than to your main business page. In this way, you can increase the chances people will like you and sign up for your email newsletter (or other opt-in form.)
In this case you'll want to target both fans and appropriate non-fans alike.
Don't take all your eggs out of the basket.
Whether you agree that Facebook will soon be the next MySpace or Friendster, you shouldn't abandon the platform if it's been working for you up until now.
For the time being Facebook will continue to be a powerful force in social media marketing and it won't go down without a fight.
Keep doing what's been working for you…just make sure that you have a strategy in place to turn fans into subscribers.
What do you think? 
Will we soon live in a post-Facebook world? What are you doing to prepare for it?
P.S. All illustrations in this post courtesy of Josh Fisher!