Want to "wow" your customers? Give them an upgrade.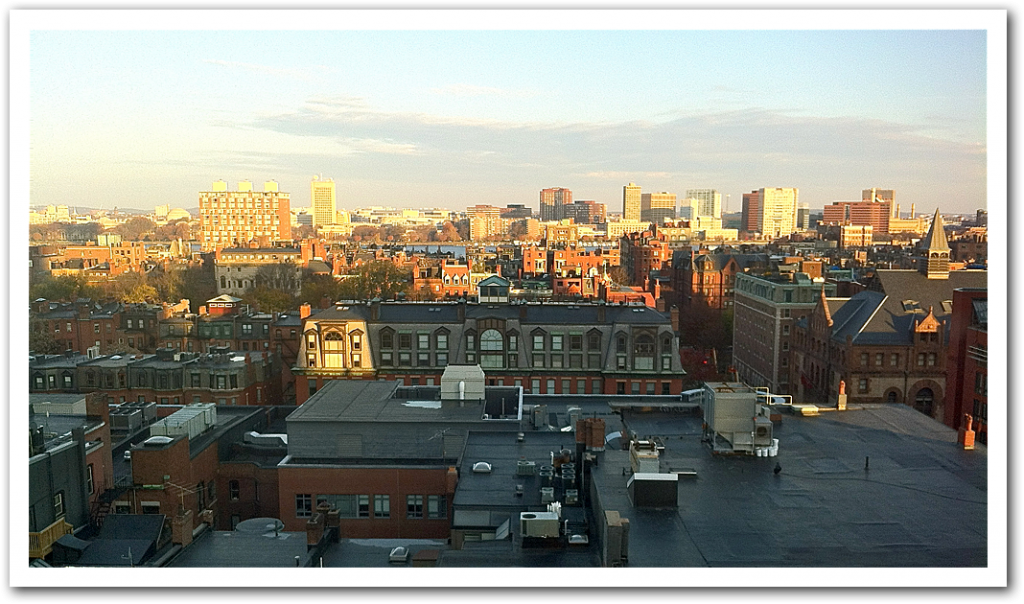 A few months ago I checked into the Lenox Hotel for my brother's 40th. (Yes, he's significantly older than me.)
We were told that the room we had originally booked was not available, but they would upgrade us to one of their suites.
Needless to say, my wife and I were completely stoked by the news.
The room was beautifully furnished, had views out two windows (one shown above,) and plenty of room to move around.
It got me thinking of all the times we go to pick up a rental car and get the upgrade to a bigger vehicle, and how happy that makes us. (It almost makes up for that Dante-esque line they make us wait in.)
So much of the customer experience is managing expectations. 
Promise people an 12″ sub and give them a 10″ sub and you're a thief. Promise a 8″ sub and deliver that same 10″ sub and you're a hero. (No pun intended. Seriously, I only caught the pun on re-reading this.)
Managing expectations from the beginning of the relationship and then over delivering on those expectations is a sure way to ingratiate yourself to your customers and clients. When they're pleasantly surprised they leave happy and tell others.
As business owners, we need to create upgrades within our business.
Upgrades don't have to be costly, but they should be unexpected.
So, what's your upgrade?
Seriously, feel free to share your thoughts below.