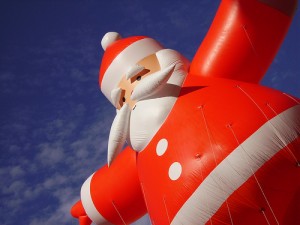 Dear Rich,
I'm a mental health professional and I have a website. I've been told that I should be building a list of contacts, but I don't really see the point. Outside of my sessions I don't really have anything to sell, so what's the point of building a list of contacts that I'll never do business with?
–Listless in Lisbon
Dear Listless (heh-heh),
While it's true you may not have anything to sell to people now, that may change in the future. You're probably a specialist in something–maybe dealing with children with ADHD, or adults with OCD, or helping repair relationships. Over times, your experience will grow, and so will your ability to help people.
But, you're still only going to have 24 hours a day, and 7 days a week.
Imagine if you had a free download, such as 10 Tips for Helping Your Kids Manage Their ADHD, or 5 Surefire Ways to Stop OCD from Ruining Your Life, or 3 Strategies to Try Before Calling the Divorce Lawyer, and tied that to an email newsletter signup. Any one of those might be a valuable enough offer to get people to subscribe.
Then you publish a monthly ezine on your topic of choice, archiving each article on your website or blog (for SEO benefits, 'natch.) Over time, you're going to develop quite a list of interested people.
So, in two, five or ten years from now, when you're ready to publish that book (or ebook, or put on that webinar, or develop that online course), you'll have a ready list of opt-in, interested people who want to learn from you and buy from you, and who will likely share your good name with their networks.
Just be sure to include me in the acknowledgements.
If you'd like to learn more, but sure to check out this month's flyte log article, List Building: How to Build a List of Contacts at Your Website.
Photo Credit: Bart Fields