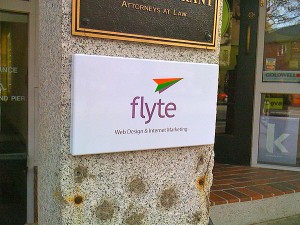 OK, well, two Maine web marketing events, and one virtual event that everyone can attend, all of which have flyte new media connections.
How to Make Search Engines Work for Your Business (2/10/2011, Portland, ME)
Expanding Your Mental Health Practice Through Web Marketing (3/11/2011, Portland, ME)
Blogging Success Summit 2011 (Throughout February, Virtual)
Here's the skinny on each one:
HOW TO MAKE SEARCH ENGINES WORK FOR YOUR BUSINESS (2/10/2011)
Details:
Open to all persons who have a business website, or are developing their business website. Search engine optimization can increase traffic, deliver more targeted customers, and increase revenue. Search engines have become a core resource for individuals looking for your small business.
You will learn the importance of SEO, as well as how to improve your organic search engine ranking and drive more qualified leads to your Web site. Every business with a website has the potential to be found by more customers online.
Learn how to uncover which keywords drive customers to your site, how to make on page changes to increase your visibility, and key link opportunities to build your authority.
The workshop will led by Nicki Hicks of Portland's flyte new media.
Date: Thursday, 2/10/2010
Time: 2pm – 5pm
Place: SCORE Maine offices, 100 Middle St., Portland, ME (directions)
For more information or to register please visit SCORE Maine.
EXPANDING YOUR MENTAL HEALTH PRACTICE THOUGH WEB MARKETING (3/11/2011)
Details:
While many mental health practitioners may be uncomfortable marketing their services, most are downright confused and even anxious when it comes to using web marketing to increase their referrals and build their visibility.
However, with over half a billion people on Facebook and millions using Google every day to find help, it's impossible to ignore web marketing for long.
In this day long workshop you'll learn:
How to setup a web site that engages your audience, establishes your expertise, and encourages referrals for your practice
How to get your web site to rank higher in the search engines
How to integrate a blog, video and an email newsletter into your web presence
How to handle HIPAA and other Internet use issues unique to mental health practitioners
How mental health practitioners can use social media appropriately; how to handle Facebook friendship requests, how to manage your privacy, and how to engage others in the social web
How to market and sell information products such as e-books, online courses and webinars
Whether you have a robust web site already, or are just getting started, this day long workshop will help you develop and effective strategy for raising your online profile, driving more qualified referrals through your web site, and navigating the treacherous waters of social media.
All participants will receive a certificate for 6 clock hours.
Transdisciplinary Workshops are approved for 6 CE's in Psychology by the Maine Board of Psychologists.
This workshop is limited to only 100 participants, so please sign up early!
Date: Friday, 3/11/2011
Time: 8am – 3:30pm
Place: Regency Hotel, 20 Milk St., Portland, ME (directions)
Cost: $150 until 2/1, then $170
For more information or to register please visit Transdisciplinary Workshops.
BLOGGING SUCCESS SUMMIT 2011
This virtual conference, featuring 23 blogging experts from around the world–including flyte's president Rich Brooks–is the perfect event for anyone looking to take their blogging to the next level. Learn how to increase your search engine visibility, drive more quality leads, attract a following and more.
This month long event is only $597…an amazing deal for content this rich. Check out the Blogging Success Summit page for more information and to register.