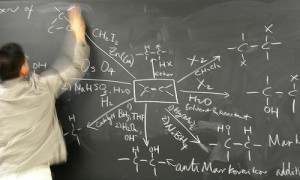 Although the leaves aren't changing yet, they will be soon (sniff!) and that means that classes are getting back in session.
This year I'll be teaching not one but two classes at the University of Southern Maine:
Web Marketing for Small Business
In this 4 week course you'll learn how to build an effective web presence for your small business or non-profit. You'll learn about search engine optimization (SEO), email marketing, blogging, social media, e-commerce, traffic reports, and how to build a web site that generates leads and makes sales. (Please be aware, though: this is NOT an HTML course. You're not learning how to build a web site, but rather how to make a web site that will build your business.)
4 Thursdays, September 30-October 28, 7-9 p.m.
$215 (8 contact hours/ 0.8 CEUs)
Abromson Center, 88 Bedford Street, USM Portland campus
I'm also teaching a brand new course this fall as well:
Social Media Marketing for Businesses (and the People That Run Them)
Sites like Facebook, Twitter and YouTube are certainly popular, but should they be important parts of your marketing strategy? In this two-class course, you'll learn how these and other popular social media sites can increase the online visibility of your business, and put you in contact with new audiences.
You'll learn how to setup and optimize profiles on the most popular, influential sites, how to connect with people in the social media sphere, and how to measure your success. You'll learn the do's and don'ts of social media, how to build an audience, and how to listen to what people are saying about you and your business.
We'll talk about social networking, blogging, online video and all the tools your company needs to master this new arena of marketing.
2 Wednesdays, November 10 and 17, 7-9 p.m.
$115 (4 contact hours/ 0.4 CEUs)
USM Library Computer Lab
Hope to see you there!
Rich Brooks
You Can Call Me "Teach"
Photo credit: Lee Nachtigal