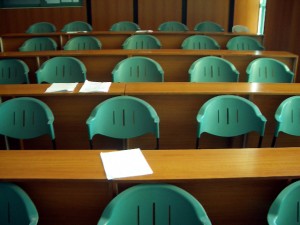 If you're looking for help with your Web marketing or social media marketing for your business, I have not one but two courses I'll be teaching at the University of Southern Maine this fall.
The first one is Web Marketing for Small Business, a course that I've now taught four or five times before. However, just like web marketing, the course changes every time I give it. Over the four weeks we'll talk about:
Search engine optimization (SEO)
Blogging
Social Media
Email marketing
Web design
E-commerce
and anything else that will help small businesses increase their online visibility, drive more qualified leads to their site, and convert that traffic into business.
The classes will be Thursdays, 9/30, 10/7, 10/21 & 10/28. To learn more and register visit the USM web site.
The second course, Social Media Marketing for Small Business, is all new. We'll be delving into social media specifically, and how businesses and non-profits can leverage social media to grow, to engage, and to reach new audiences. Some of the topics covered will include:
Social networking (Twitter, Facebook, LinkedIn)
Blogging & podcasting
Online video & photo sharing web sites
Social news and bookmarking sites
Location-based apps (Foursquare, Gowalla)
and whatever else appears between now and then.
This course is two Wednesdays, 11/10 & 11/17. To learn more and register visit the USM web site.
Rich Brooks
Maine Web Marketing
Photo credit: James Sarmiento