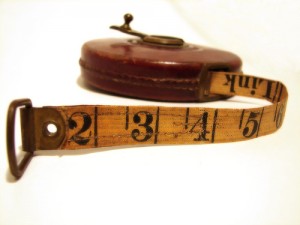 How can you know if your latest Facebook campaign was effective? Whether your recent blog posts are driving more qualified leads to your site? Or, whether Twitter is an effective marketing tool or a complete time suck?
You measure it.
If you have a Web site you need to be running traffic reports. If you run a business, you need to know what your sales and marketing efforts are getting you. You need to know what's working and what's not. At flyte we're big fans of Google Analytics, a free traffic report system from, um, Google. With Google Analytics installed you can see how people are finding your site and what they're doing once they get there.
On Thursday, April 8th, we'll be putting on a Webinar on Google Analytics. Among other things you'll learn:
How to set up Google Analytics on your own site
How to set up goals so that you can determine where most of your online leads are coming from
Which reports are must reads for any business looking to grow
How to read and analyze your reports to make changes to your Web site and improve your conversion rates.
Our how-to videos were featured in the official Google Analytics Blog, so we kinda know what we're talking about. The Webinar will last 90 minutes; 60 minutes of content and up to 30 minutes of Q&A.
Date: Thursday, 4/8/2010
Time: 1:00 – 2:30pm ET
Place: Your Computer
Cost: $50 Wait! Save $20 with discount code "brilliant"!
To learn more and register now, please visit our Web Marketing Seminars page.
Rich Brooks
What Gets Measured…
Photo Credit: AussieGall