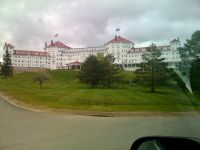 Last week I put on a presentation for the Small Business Development Center counselors located here in New England. The event was hosted at the beautiful Mt. Washington Resort in the White Mountains of New Hampshire.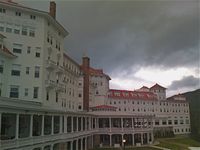 (I'm not saying that the place is haunted, but I'm pretty sure I saw a kid going around in circles on his Big Wheel saying "redrum".)
The presentation was entitled Putting Almost No-cost Web-based Tools to Work for Small Business. I talked about one-to-one communication tools like VoIP and Skype, one-to-many communication tools like social media, software to put on teleclasses and Webinars, as well as free alternatives to Microsoft Office and more. I also showed off Basecamp (for project management) and Highrise (for customer relationship management), two apps from 37 Signals that I couldn't live without.
I uploaded the slides to Slideshare (think YouTube for PowerPoint–or in this case Apple's Keynote) and then embedded them here at the flyte blog. Enjoy!