Customer testimonials can help you land the sale. Likewise, recommendations from a trusted resource can go a long way towards increasing your comfort level when working with a new person.
Because of this, a LinkedIn recommendations can be a powerful marketing tool. You can then take a LI recommendation and use in on your Web site or other marketing material.
Whether you want to "pay it forward" and highlight some quality work you've received or seen from a LinkedIn connection, or you want to show a satisfied customer how they can recommend you, this walkthrough is just what you need.
Step 1: Find the person's profile on LinkedIn and click on Recommend This Person.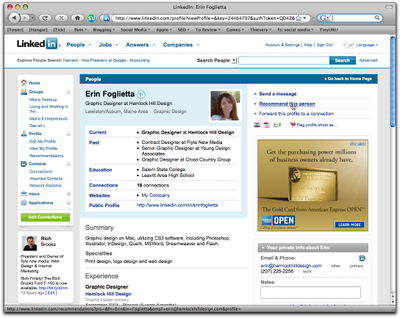 Step 2: Choose the appropriate response to your relationship with this person: Colleague, Service Provider, Business Partner or Student and hit "Go".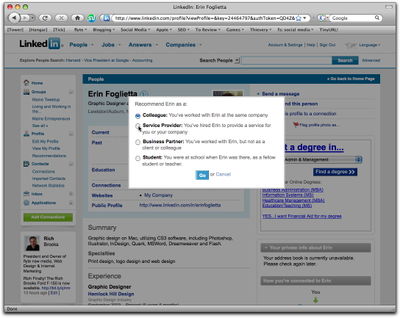 Step 3: Complete the short form and write a recommendation for the target of your praise.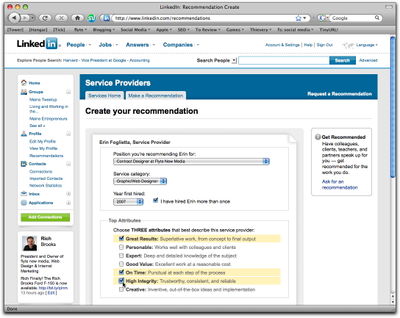 Step 4: There is no step 4. Your praisee will receive an email and they'll have the choice whether to show it on their LinkedIn profile page or not. This prevents "recommendations" like:
Rich's halitosis was not a problem in completing the project as we worked virtually and never had to be in the same room together.
Now, go forth and praise!