Before you read this article. We have up-to-date Google Analytics content! Check it out here:
Google Analytics is a powerful traffic reporting system that will provide insight on how people find your Web site and how they behave once they get there. It's a required component of any Web marketing strategy.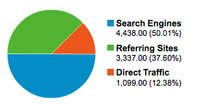 This post is kind of a how-to of getting Google Analytics setup on your Web site, whether you're a DIYer or you want to provide the necessary snippet of code to your Web developer to keep your update costs down.
Step 1: Get a Google account.
Chances are, you may already have a Google account; if you have a gmail address, you already do. However, you may want to create a new Google account specifically for your Web site, separate from your personal Gmail.
If so, start by visiting http://www.google.com. In the top right corner you should see a Sign In link. Click it.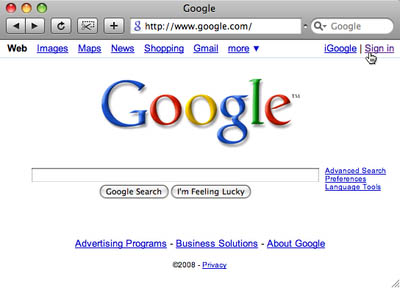 This will take you to a login page that will also allow you to Create an Account Now. Click it.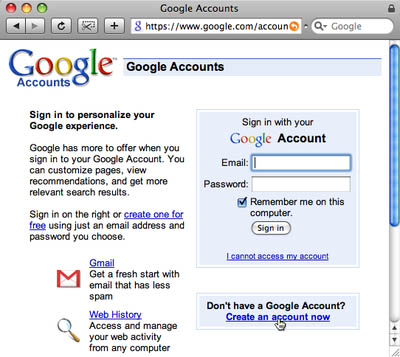 In order to create a new account you'll need to enter your current email address and a password. If you already have a Google account you won't be able to use the same email address here.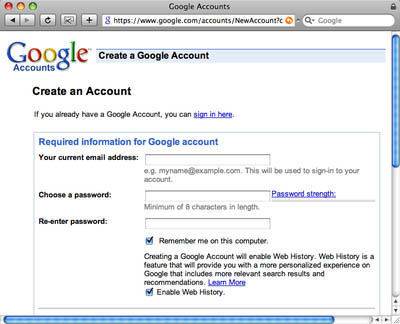 Google will then send a confirmation to the email you entered.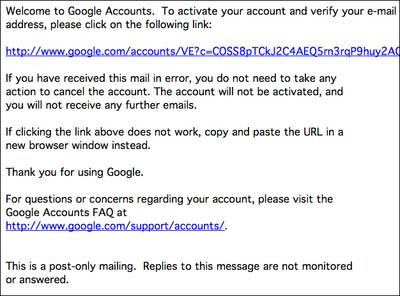 Click on the link (or copy and paste it into your Web browser's address bar) to confirm your email and establish your Google account.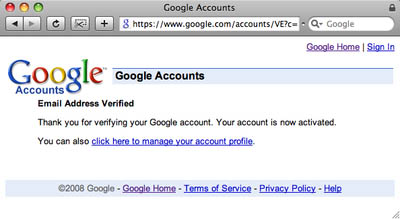 You now have a Google Account.
Step 2: Get a Google Analytics account.
Visit https://www.google.com/analytics/, click on Access Analytics (a big blue button at the time of this writing) and login using your Google account.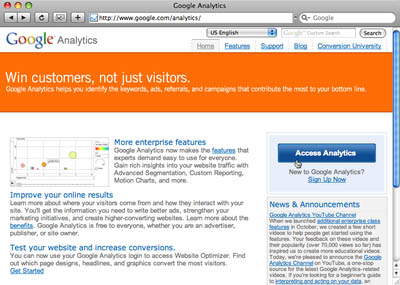 Once you've logged in you'll be prompted to sign up for Google Analytics. Click the Sign Up button.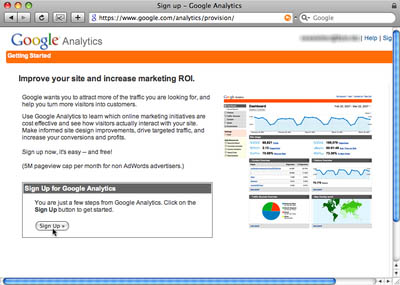 To start the account signup process you'll be prompted to enter your Web site's URL (domain name), your site's country and time zone. Google will automatically create an account name for you based on the URL you entered, but you can override it if you have a preference. Click the Continue button.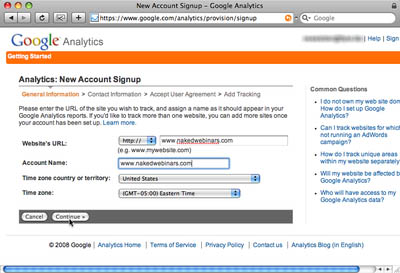 On the next page enter your name, phone and country (if different than your Web site.) Click the Continue button.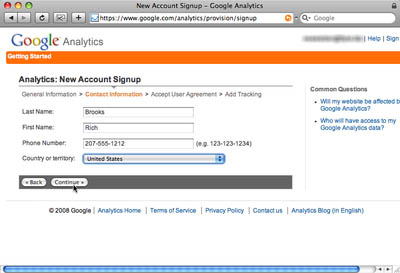 On the next page you'll need to agree to the Google Analytics Terms of Service which you'll probably never read. What you do want to pay attention to is the Data Sharing Settings. By default, Google will use your analytics for benchmarking. If you want to be able to compare your Web site traffic to similar sized Web sites in your industry you'll need to keep this as is.
The data is supposed to be shared only in aggregate to protect your privacy. However, if you're not comfortable with this you can edit your sharing settings here. Keep in mind you won't be able to compare your site to other sites if you don't share your data.
Agree to the terms and conditions and click the Create New Account button.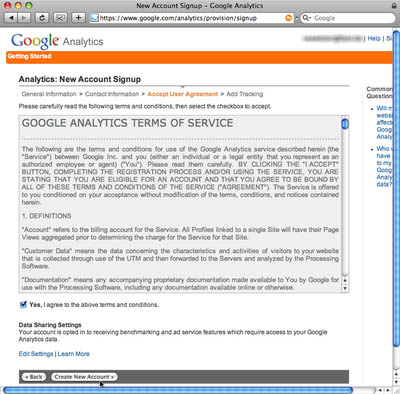 Finally! You've arrived at the tracking code. Google offers both the "new" and "legacy" tracking code. I can't imagine why you'd want to go with the legacy tracking code, so select and copy the New Tracking Code.
This code goes on the bottom of every Web page you want to track just before the </body> tag. You'll either want to add it yourself or share it with your Web developer.
If you have multiple domains you want to track then you'll want to generate unique tracking codes for each site. Each domain will need it's own "profile." You can create additional Web site profiles by clicking Add New Profile on your Google Analytics landing page.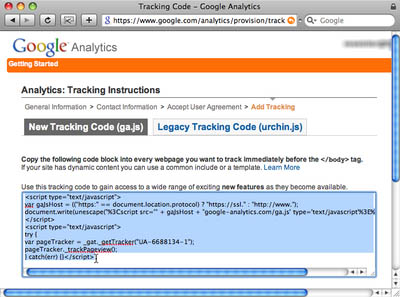 Twenty-four hours (or so) after you install the code you should start seeing activity on your account. Read it and make the appropriate changes to your Web site or Internet marketing campaigns to increase your search engine visibility, Web site traffic and conversions!
Step 3: Add Users
If you're working with a Web design or Internet marketing company and they need access to your account you can provide it without giving access to your Google account. On your analytics overview page near the bottom you'll see a User Manager link. Click on it.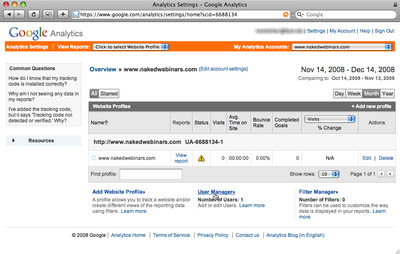 On the next page click on Add User.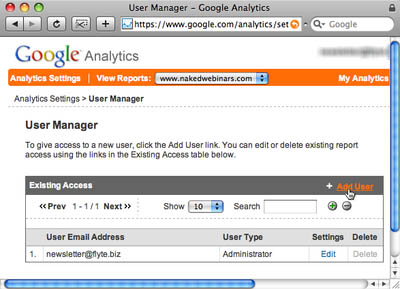 You can then add the email address of your Web designer or search engine marketer so they can access your reports and continue to help you out. They should be able to provide you with their email (which must be associated with their own Google Account.)
Then choose View Reports Only if you just want to share the reports with them (so they can view them) or Account Administrator (if you want to provide full access to your account.)
Whether you have one or multiple domains you're running reports on, you'll need to select them under Available Website Profiles and Add>> them to the Selected Website Profiles. Select all the domains you wish to share and click the Save Changes button.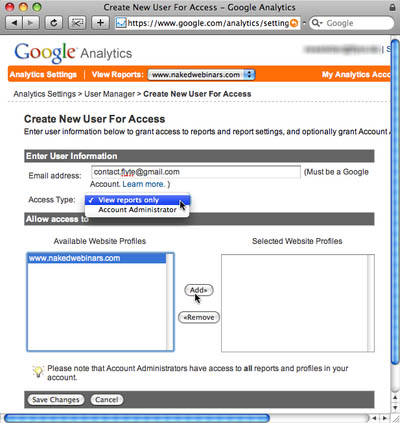 If you'd like to learn more about Google Analytics and how to make the most of it, here are a few articles to get you started: