A few weeks ago (or so) Google Maps Street View published new photos of southern Maine. This shot of 136 Commercial Street is a little off (we're actually a couple of doors down in the highlighted building) but it's still nice to see our building.
Hey, is that my 4-Runner?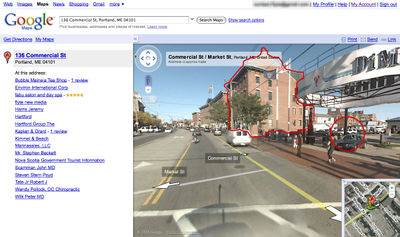 That DiMillo's sign (top right corner) is also featured at the flyte Web site in a night time shot.