I just got another RFP (request for proposal). You think I'd be happy. Another opportunity for business. Another opportunity to sharpen my writing skills. Another opportunity to dedicate a couple of hours of my day into tailoring a proposal for Web design and Internet marketing that I will then deposit into a black hole. (Oops…I let my snarkiness show.)
The company that sent me the RFP? Never heard of them. We have no previous relationship. They got our address wrong.
I don't know if they got my name and hundreds of others from a phone book or if they carefully culled vendors down to three based on word of mouth and previous experience.
I don't know if they've already made their decision–say, for the brother-in-law of the marketing manager–and just need two other proposals to keep up appearances.
The fact that the date on the cover letter is June 13th, 2008 and the submission deadline is May 16th, 2008 doesn't give me the warm fuzzies. In fact, nothing about an RFP gives me the warm fuzzies.
Why Your RFP is Bad for Your Business
Imagine you sent out RFPs to a few dozen prospective dates, like you
were running your own reality TV show. Do you think you'd get responses
from the best looking? The smartest? Your soul mate? Or just the most desperate, with lots of time on his or her hands?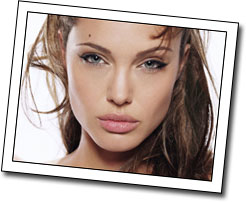 RFPs are a filter that turn away good vendors and let in desperate ones who will jump through any hoop to get business. Vendors who have more free time than business acumen.
Good, busy vendors don't have time for faceless RFPs unless there's something SERIOUSLY sexy about them. (Angelina Jolie: feel free to send me an RFP.)
The purpose of the RFP (I assume) is so that you can compare apples to apples. However, when you're talking about the service industry, that's impossible. There are a lot of great vendors out there who I might compete with, but their proposals will look nothing like mine.
Good Web sites (and many other things) require a partnership between
vendor and client. It's a relationship. Good relationships start with a
conversation, not an RFP. Asking for staff bios won't get you a better
Web site. Asking a vendor how they can drive more qualified leads to
the site and how they can help you convert them might.
There's a time and a place for RFPs, but they come after a conversation with perspective vendors, not before. Yesterday I received an RFP from a associate who I do know, and we've had a number of positive conversations in the past.
You can be sure I'll respond to hers.