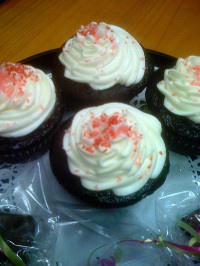 You know what I love most about this job? Clients bearing gifts.
Lani Temple of Megunticook Market stopped in today while she was in town shooting a segment for 207, bearing a platter of cup cakes and brownies.
Now, Gloria and Jonathan, don't you wish you hadn't taken Friday as a personal day?