This was the view outside my window today: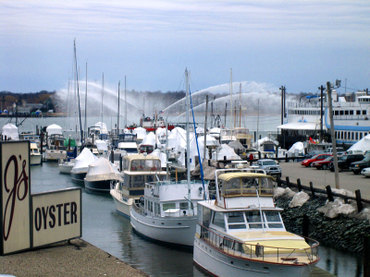 In case you're not sure what you're looking at, it's one of Portland's Fire Boats, announcing the launch of Sabre Yachts newest yacht, the Sabre 52 Salon Express.
Sabre–a long-time client of flyte–was holding a party next door at DiMillo's Floating Restaurant. Despite the cold and gray weather we took Sabre's Bentley Collins up on his invite.
We weren't the only ones: the local news had sent multiple cameramen workers, Governor John Baldacci showed up, and Sabre Yacht owners from around the world, judging by the accents and languages I overheard while sipping champagne.
The yacht? The 52 Salon Express? Just beautiful. Here are a couple shots I took: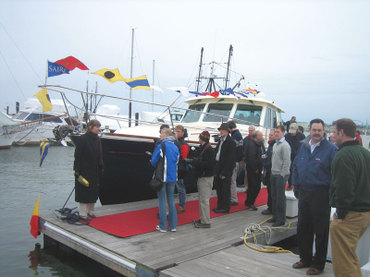 Oh, and the governor wanted a picture of him shaking hands with our own Jonathan Braden, so I took that one as well.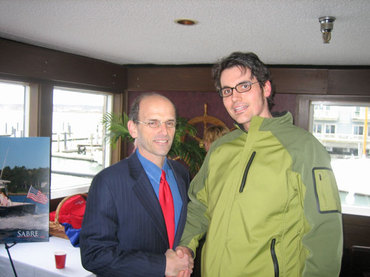 To our friends at Sabre Yachts, congratulations!