I noticed something interesting this weekend as I was preparing for a 207 segment on online shopping. There were a couple of articles I wanted to read that were at the NY Times Web site; unfortunately, they were archived and cost $5 to get them. Since I'm paid $20 for each appearance (you think I did this out of the goodness of my heart?) it wasn't in my budget.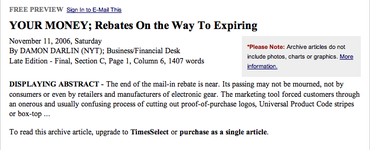 Hoping that someone had reprinted the article or quoted it at great length, I Googled the title.

It appeared to be the article as it appeared at the NY Times. I clicked on the link and…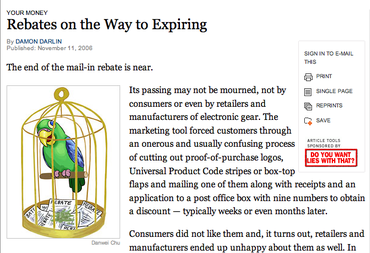 Voila! Instant access.
I'm not sure if this is a glitch in the system, but if you need an article on the NY Times and can't pony up the $5, be sure to Google the title first.