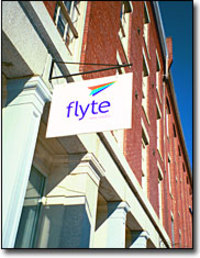 We're looking to partner with some freelance Web jockeys out there who want to help us with some of our workload. (It's cutting into our drinking time.)
You need to have a copy of DreamWeaver MX or later (no other editor is acceptable, and although I respect the purity of notepad coders, that's not what we're looking for.) You should also have a copy of Photoshop or similar program for minimal image editing, such as resizing and cropping.
We'd prefer to work with local artists (near Portland, Maine,) but if you really shine we'll consider you, too.
Please check out our ad in JobsinME.com before responding, and use the link to send your resume and links to your work.
No phone calls, please!