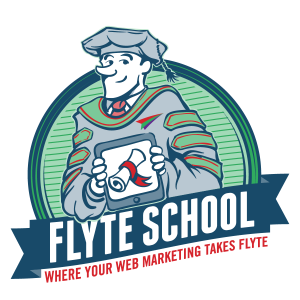 Learn how to use mobile marketing and blogging to build your business.
In this short video I chat with Ry Russell of VR Marketing Consultants. 
Ry's my co-presenter at the upcoming flyte school seminar we're having on 6.12.2012 at the Rines Auditorium in Portland, Maine.
Ry's going to be talking about mobile websites, mobile apps, QR codes and text message marketing. He's used text messaging successfully to build up one of the many businesses he owns, the Saco Drive-In.
I'll be presenting on building your business through blogging. This is going to be a great afternoon of food and learning for anyone looking to reach a wider audience and connect with their ideal customers.
Early bird tickets are only available through 5.31.2012, so don't miss out! Grab your tickets now.
Mobile Marketing
By the end of 2010 there were approximately 5.3 billion mobile subscriptions which is equivalent to 77% of the world's population.
Today 90% of the world has access to a mobile network and it is estimated that by the end of 2012 there will be more smart phones on the market than desktop and notebook computers. With consumers constantly on the go marketers need to find a way to penetrate one of the most intimate devices consumers carry. Our cell phones are the one piece of technology that never leaves our side. Businesses need to start understanding and implementing mobile marketing now – ahead of the curve – or risk losing out on the greatest opportunity since the invention of online marketing. In this session you will learn about:
SMS + MMS Marketing – How they fit into your communication strategy.
Mobile Websites – Techniques to ensure your website is mobile friendly. 
QR Codes – The best practices for optimizing QR Codes.
Measurement – Measuring the success of your mobile campaign.
How to Build and Promote an Effective Business Blog
Overview:
In this business blogging seminar/webinar you'll learn how to setup, build and promote a business blog. You'll learn how to use a blog to increase your search engine visibility, establish your credibility and drive qualified leads to your site.
Details:
A blog is arguably the most versatile tool in your Web marketing toolbox. When done right it increases your search engine visibility, establishes your expertise, and becomes an essential piece of your social media marketing strategy.But what makes one blog succeed where others fail? How can you leverage a blog to drive more qualified leads to your site and build your business? Attendees will learn:
How to setup and use a blog
How to use a blog to increase your search engine visibility
How to maximize your social media activity with a blog
Why a blog beats a Web site and an email newsletter
Some of the biggest mistakes bloggers make (and how to avoid them)