3 Key Places On Your Website that you are Forgetting to Optimize for Local SEO
8689
Free Updates
Stay ahead of the competition…never miss another update!
100% free!
---
Want more leads? We wrote the book on the subject!
5.0 out of 5 stars
Comprehensive, Practical, Easy-To-Read Strategies for Digital Marketing. Recommended Reading for Small Business Owners.
- By D. Rosemonton 
5.0 out of 5 stars
Simple Yet Comprehensive Digital Marketing Guide for Entrepreneurs - With Steps and Links.
- By Bob O'Brien
5.0 out of 5 stars
The steps for success are clearly laid out and easy to understand.
- By JT Kingsley
5.0 out of 5 stars
A to-the-point comprehensive roadmap to digital marketing genius!
- By Topher Mallory
Portfolio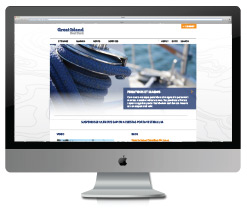 Professional, mobile-friendly WordPress websites designed for results. View Portfolio
Events
Date: May 20th at 2:00pm ET
Time: 2pm ET
Cost: FREE
Watch an interview with Dr. Robert Brooks to uncover what leaders need to be doing and saying to themselves and their team during the coronavirus.