Posts Tagged:

customer satisfaction

Want to "wow" your customers? Give them an upgrade. A few months ago I checked into the Lenox Hotel for…
Join us for our next 30 minute webinar, Email Marketing for Small Business. It's completely free!
Tuesday, 1/9, at 1pm EST
Free Updates
Stay ahead of the competition…never miss another update!
100% free!
---
Want more leads? We wrote the book on the subject!
5.0 out of 5 stars
Comprehensive, Practical, Easy-To-Read Strategies for Digital Marketing. Recommended Reading for Small Business Owners.
- By D. Rosemonton 
5.0 out of 5 stars
Simple Yet Comprehensive Digital Marketing Guide for Entrepreneurs - With Steps and Links.
- By Bob O'Brien
5.0 out of 5 stars
The steps for success are clearly laid out and easy to understand.
- By JT Kingsley
5.0 out of 5 stars
A to-the-point comprehensive roadmap to digital marketing genius!
- By Topher Mallory
Portfolio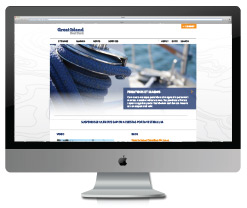 Professional, mobile-friendly WordPress websites designed for results. View Portfolio
Events
Email Marketing for Small Business [30 minute webinar series]
Discover how to build trust with your prospect, stay in touch with people after they've left your site and how to generate more leads and sales online!
Join us for a webinar on 1/9/18 at 1:00 PM EST