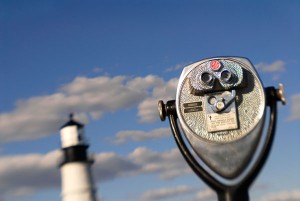 Dear Rich,
I've read that I should load my blog titles with targeted keywords to increase my blog's search engine visibility. However, sometimes I just want to use a clever turn of phrase, or a slightly irreverent title that is appropriate for the blog post, but maybe not for Google.
How do I balance my needs to rank well at the search engines with my desire to put my BA in English to use?
Titling in Thomaston
Dear Titling,
I would argue that you don't need to sacrifice your cleverness to create a keyword-rich title tag for your blog.
Here's how you create titles that work for your search engine optimization and your end user:

My favorite technique for creating quality titles that pull in search engine results is to start with my keywords, add a colon, and then rephrase my title, perhaps being more clever the second time around.
This is what business books do all the time:
So, a post on jalapeños for your cooking blog might be: Jalapeño Recipes: Hot Stuff Coming Through! A post on hiring the right person might read: Hiring Tactics: Do Skills Trump Passion?
Also, if you have a WordPress blog (like flyte's web marketing blog) you could install an SEO plugin like All In One SEO. By default, most blog platforms (like WordPress or TypePad) take the title of your blog post and make that your page title.
All In One SEO allows you to create a page title that's independent of your blog post title. This plugin has a space below each post you create that you can craft your SEO title (as well as add a description and keywords):

This will allow you to target your audience at the search engines with a keyword-rich page title, all without giving up that clever blog title that will show up above your post.
And who said that concentration in English literature wouldn't come in handy?