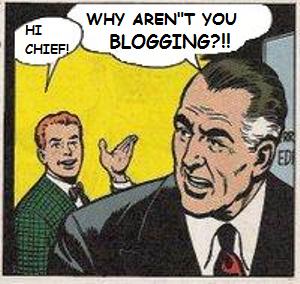 "The role of PR is changing, and I'm curious to know what do you need to do to be appreciated at your job? What are the expectations, what new roles do you have, and how do you look like a hero to your boss at the end of the day and year?"
That's the question I posed in LinkedIn, as I prepare for a presentation on social media marketing for public relations professionals, as part of an event for Yankee PRSA, the northern New England chapter of the Public Relations Society of America. (Here's more information on the PR & social media presentation.)
As often is the case with the Answers section of LinkedIn, I got a lot of great responses. I thought it was interesting that a number of people talked about the need for media coverage, but it wasn't clear if they now included bloggers or podcasters in that category. Is print media more powerful than digital video? Is the Washington Post more valuable than the Huffington Post…or Joe's RV Blog post…if Joe is an influential RV blogger with a big following of RV enthusiasts?
Other people talked about social media, both in terms of monitoring what people were saying about your brand and company, as well as a new distribution channel that needed to be understood.
It's seems evident that social media and web-based publications are becoming more popular, mainstream and credible; PR professionals are going to need to pay attention to these new communication channels to be the PR rock stars their companies need them to be.
Here are some of my favorites answers:
"To look like a hero you need to know how to manage the message so that what gets printed or talked about is aligned with the brand strategy. Show that you really know what a connection means to the organization and never stop advocating for authenticity. There is no such thing as "spin" anymore… people are too smart for that. We need to be real, keep it real and never be over-bearing." — Chris Kast
"Another measurement of ROI in the changing role of PR is whether your efforts helped to drive business for the organization — whatever that means to them. It could mean new members if it's an association, sales if it's revenue-generating or clients if it's a professional services firm, but all of the media placements in the world are meaningless if they don't equate to adding to the bottom line: new customers, sales, members, clients, etc. It's up to new thinking PR practitioners to find creative ways to connect the dots in between to make that happen." — Lisa Gunggoll
"Being an in-house PR person gives an opportunity to work on all the aspects and not just marketing PR. Check what the CEO is worried about. Can you help using the various tools at your disposal? Focus on larger issues affecting the company and not just quantity of media coverage. One relevant article can be more important than dozens of clips. Once the focus is right, nothing can stop the PR person from being one of the important voices in the organization." — Hemant Batra
"In my experience, at the end of the day you're a hero at your job if you secure the type of media coverage the client is looking for….Because when it comes down the basics, you really are getting paid to generate media coverage." — Nazli Ekim
"The problem with being an in-house PR person is that most within the organization do not really understand the PR role or its relationship with the rest of the company's efforts….The advent of social media — and social media monitoring services– has proven that PR efforts affect not only marketing and sales, but also HR, training, and administration." — Jake Wengroff
"ROI ROI ROI. Secret: Same as it ever was…now it's just alot more measurable, quicker, faster better.  Yee-haw." — Tai Dobi
You can read all of the responses here.
The question is officially "closed", but if you have any other thoughts on how PR professionals can be rock stars in a social media age, please leave a comment below.
Rich Brooks
Talking Social Media
Photo credit by Mike Licht