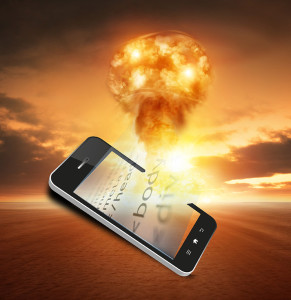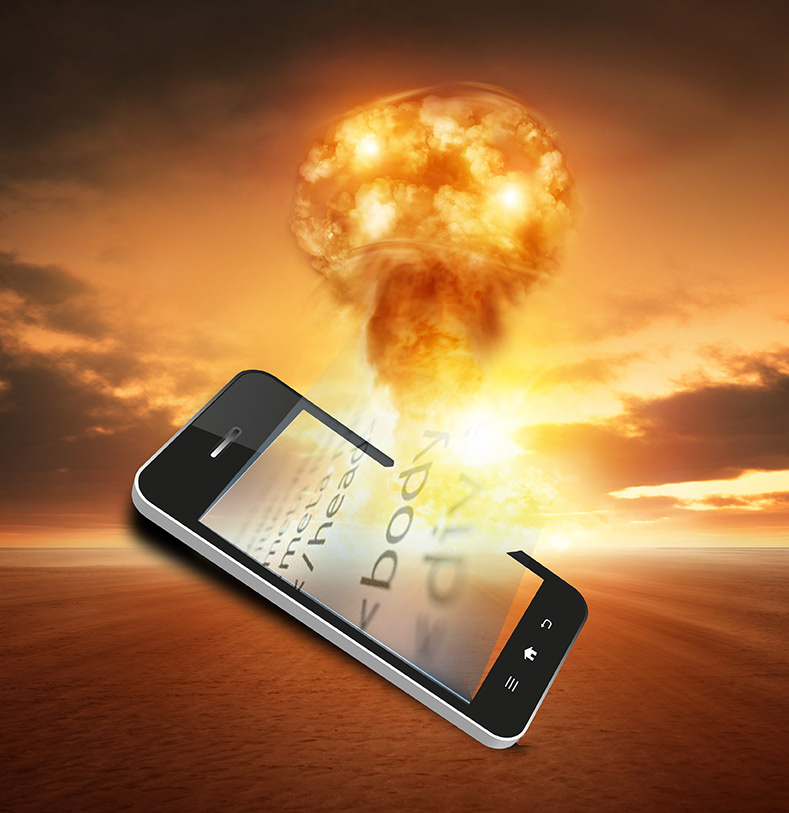 Yes, Mobilegeddon has arrived, it's been here a few months now. Google now favors mobile-friendly sites versus non-mobile formatted sites. Your search engine rank has already been changed behind the scenes. It's a wake up call, but it's not too late.
If you have a mobile website design, then you've made your digital bomb shelter and have brushed off the ash of the aftermath. If not, then you need to read this NOW. Make your site mobile-friendly with a redesign or plugin option. There's no reason left to not update it. It's time to file the teeth of this Mobilegeddon monster for good.
Take a look at your site on a mobile device.
Navigate to www.yoursite.com on your phone, tablet, phablet, laptop, newton, Palm Pilot, 3DS, whatever. If your home page is truncated, cut off on the right, won't load your fancy flash animation, has huge fonts, or fits the entire page into a 3 inch thumbnail, then your site isn't mobile-friendly.
One easy way to clarify your site is or isn't mobile-friendly is to use Google Developers' Mobile-Friendly Test page. Go here and give it a try.  (more…)