This post is sponsored by Visa Small Business, but the opinions are all mine, and any comments are all yours.
Having a diverse workforce can be a challenge for small businesses, especially in certain parts of the U.S. or globally. To get the benefits of diversity, you may need to expand your thinking.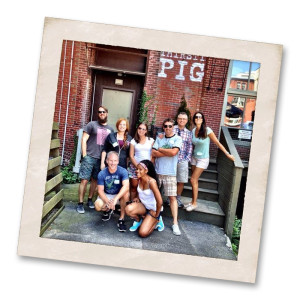 Many large companies must comply with corporate or even governmental diversity mandates.
They are also made up of such large workforces that it's easy to cultivate a rich mixture of experiences and people.
But smart businesses—of any size—don't view diversity as a requirement, but rather as an opportunity to grow and succeed. The variety of your employees' backgrounds, cultures, and upbringings are a strategic advantage that you can tap into.
With that in mind, it may seem that a small business is at a disadvantage. It can be difficult, if you're running a five or ten person shop, to be diverse. Making matters worse, many small business owners fall into the trap of hiring people who they like, and who are like them.
It gets even more challenging when you are drawing from an applicant pool that's fairly homogenous. I discovered today that of Maine's 1.3 million residents, over 96% are white.
What's a small business to do? (more…)